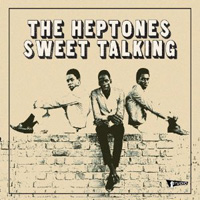 The Heptones – Sweet Talking (Heartbeat 11661-7828-2, 2007)
Roots Man Dub (Heartbeat 11661-7832-2, 2007)
Massachusetts-based Heartbeat Records releases plenty of contemporary reggae music, but it's their reissues that prove their commitment to the original reggae and dub sounds that have lost none of their potency.
Harmony trios played an essential role in the development and lasting impact of Jamaican reggae. Culture, Israel Vibration, the Mighty Diamonds, the Paragons, the Melodians, Black Uhuru, the original Wailers and so many more thrived as singing threesomes. Many made their first splash at Clement Dodd's Studio One, and the latest in Heartbeat's series celebrating that legendary recording establishment features the Heptones, who recorded for Dodd from 1967 to 1971.
Lead singer Leroy Sibbles' soulful croon was perfectly framed by the angelic harmonies of Barry Llewelyn and Earl Morgan, making them naturals for the love songs they started out doing as well as sweetening the conviction they brought to anthems of truth and consciousness that steadily became part of their output.
Most of the 18 tracks on Sweet Talking concern matters of the heart, though on tunes like "Equal Rights," "Let's Try" and the Temptations' "Message From a Blackman," the Heptones' social/spiritual awareness comes on strong. Rugged Studio One riddims abound in classic style, such lover's delights as "Baby" (covered years later by UB40) and the title track ring out timelessly and the inclusion of rare and extended mixes helps make this top-notch release one that no reggae lover should be lacking. The Heptones' career moved on to include a fruitful stint with Island Records, but here's where it all began.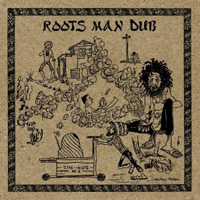 Alvin Ranglin, a Jamaican jack-of-many-trades who ran a successful electrical business before becoming a sound system operator and music producer, is perhaps best known for his work with legendary reggae singer Gregory Isaacs. He produced works for the likes of Dennis Brown, Culture, the Maytones, Leonard Dillion the Ethiopian and many others also, and Roots Man Dub, a co-production with Dudley "Manzie" Swaby originally released in 1978, is a 2-disc odyssey of reggae's remix side.
Many previously unreleased tracks have been added, making for a lengthy, mesmerizing listen full of the bedrock drum-and-bass riddims and echo-laced effects that characterize the seminal era of Jamaican dub.
Shots of vocal and instrumental melody lines slink in and out of the relentless underlying grooves as songs are stripped down and re-dressed. Some of Jamaica's finest singers and players had a hand in the originals that are dubbed here, and that high quality is retained. As the title suggests, this is dub from the roots and all the more crucial because of it. Wicked!
Buy Sweet Talking and Roots Man Dub
Author:
Tom Orr
Tom Orr is a California-based writer whose talent and mental stability are of an equally questionable nature. His hobbies include ignoring trends, striking dramatic poses in front of his ever-tolerant wife and watching helplessly as his kids surpass him in all desirable traits.