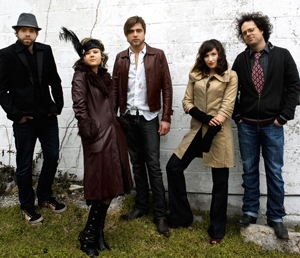 Glasgow, Scotland – Renowned artists from Scotland, Ireland and North America will perform at Celtic Connections 2007. The scheduled is listed below.
In addition, the festival will feature The Celtic Connections Education Programme, which is at the heart of the festival. Charlie McKerron, Capercaillie's talented fiddler, originally put together this group of outstanding traditional musicians for a one-off album project. However, the group's continued success and well-known line-up has meant it could now merit the title 'Highland Supergroup'.
The concert will begin with an ensemble comprising some of the fine musicians who visit Glasgow schools to deliver the year-long education program, with a lively set of music and songs.
Celtic Connections takes place in 12 venues all over Glasgow. The focal point of the festival is The Glasgow Royal Concert Hall, where performances take place in every available space, from workshops in the foyers to performances by world-class artists in the Main Auditorium. The City Halls and Old Fruitmarket, ABC, The Tron, The Piping Centre and Glasgow's newest live venue The Classic Grand will all play host to Celtic Connections events this year over a period of nineteen days in January and February.
Concerts:
Clannad with Sephira
Fri 19 January, 7:30pm
£24, £22
Main Auditorium
Celtic Connections is privileged to present Clannad's first UK show in 10 years. After a break to allow various members to pursue solo projects, they reunite for this greatly-anticipated show.
Sephira make their debut UK appearance at Celtic Connections this year and have already been mesmerizing audiences in Ireland with their live performances.
Friday Night Blues
with Ernie Hawkins
Fri 19 January, 7:30pm
£10
Holiday Inn – City West
Barra Night with
Maggie MacInnes &
Cathy Ann McPhee
Fri 19 January, 8:00pm
£12.50
St Andrew's in the Square
Bruce Cockburn with The
Joe Craven Trio
Fri 19 January, 8:00pm
£15
ABC
This Celtic Connections date is the opening concert of acclaimed Canadian singer-songwriter
Bruce Cockburn's solo acoustic tour of the UK. Support will be provided by The Joe Craven Trio featuring John Burr on
piano, David Heyer on drums and Joe Craven III on mandolin. For almost 17 years, Joe Craven was the highly respected multi-instrumentalist with the David Grisman Quintet. Master of all, he is a whirling dervish of percussion madness, mandolin expressionism and fiddle fever.
Madviolet with GiveWay
Fri 19 January, 8:00pm
£10
The National Piping Centre
Maura O'Connell with Heidi Talbot Trio
Fri 19 January, 8:00pm
£12.50
Strathclyde Suite
James Grant
Fri 19 January, 8:00pm
£14
The Tron Theatre
The Ukrainians with Rise Kagona & "Champion" Doug Veitch
Fri 19 January, 8:00pm
£14.00
The Classic Grand
Celtic Connections continues at Glasgow's newest live music venue – the recently refurbished Classic Grand – with a special concert from The Ukrainians (offshoot of The Wedding Present), who celebrate their 20th anniversary in 2007.
Session A9 with
The Duhks
Fri 19 January, 10:00pm
£15
Old Fruitmarket
Celtic Connections Ceilidh with The Scott Harvey Ceilidh Band
Fri 19 January, 10:30pm
£8
The Glasgow Royal Concert Hall Exhibition Hall
Celtic Connections Festival Club hosted by Gibb Todd
Fri 19 January, 10:30pm
£7.50
Holiday Inn – City West
Festival information: www.celticconnections.com
Author:
World Music Central News Department
World music news from the editors at World Music Central