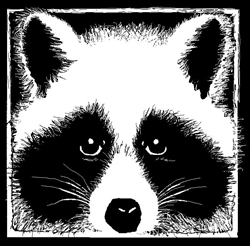 Wilkesboro (North Carolina), USA – The Chris Austin Songwriting Contest at MerleFest 2006, presented in Wilkesboro by Wilkes Community College, has announced the finalists for the Chris Austin Songwriting Contest, according to Art Menius, MerleFest Marketing Director. A panel of Nashville music industry professionals, assembled by Chris Austin Songwriting Contest chairperson Jim Lauderdale, evaluated a record 1172 entries to pick the dozen finalists. The Finals will take place at MerleFest 2006 on Friday, April 28, from 2:00 until 3:30 PM Eastern on the
Austin Stage.
The finalists are:
General Category Finalists: "Under My Skin" by Maura Fogarty, Bronx, NY; "Rather Have Sooner" by Billy Deiz, Portland, OR; "Short Time Here" by Scott Pearce, Winterville, NC
Bluegrass Category Finalists: "That's As Close to Lonesome" by Jimmy Moore, Marlboro, NJ; "Guns, Coins, Jewelry & 2nd Hand Hearts" by Timmy Massey and Rick Pardue, State Road, NC; "Rita Mae" by Connie Leigh, Newport, AR
Country Category Finalists: "Light at the End of the Bottle" by Megan Laurie, Lubbock, TX; "Losing Faith" by Audrey Auld Mezera, Stinson Beach, CA; "12 Gauge Education" by Wake Eastman, Polk Shelton, Jay Cook, and Jill Gilliam, Hamptonville, NC
Gospel Category Finalists: "Hallelujah Time" by John Milroy and C.J. Milroy, Ferndale, MI; "A Little Deeper" by Paul Kelly with Salvador Guida, Jr., Santa Fe, NM; "Truth Cries Out" by Mary James with Dan Barker, Lakeside, CA.
Contest chairperson Jim Lauderdale, Sarah Lee Guthrie, Jason Harrod, Dave Wilson, and Holly Lowman are scheduled to judge the finals. Each first place winner earns an appearance on the Cabin Stage Friday evening, an Epiphone Guitar from Gibson®, a check for $300, and two boxes of D'Addario strings.
Second place winners receive a check for $250 and one box of D'Addario strings.
Third place winners receive one box of D'Addario strings and a check for $50.
Each finalist also receives admission for three to MerleFest with motel accommodations, sponsored by Fishman Transducers, and one-year subscription to Acoustic Guitar magazines. Thomas Fisher, First Vice-President at Morgan Keegan, Durham, NC sponsored the cash prizes. Additional sponsorship provided by SonicBids, the exclusive on-line entry point for the Chris Austin Songwriting
Contest.
Steve Fishell, Caroline Herring, Hayes Carll, and Darrell Scott judged the finals of the 2005 Chris Austin Songwriting Contest, which attracted a then record 1154 entries, 250 more than 2004. The winners were. General Category: 1st: "Living in the Good Ol' Days" by Zane Williams; Bluegrass Category: 1st: "T.V.A." by Sam Quinn, Johnson City, TN; Country Category: 1st: "Hurry Home" by Zane
Williams, Nashville, TN; Gospel Category: 1st: "That First Stone" by Mike Finders, Iowa City, IA.
Net Proceeds from the Chris Austin Songwriting Contest go towards college projects, including scholarships and the original construction of and improvements at the Chris Austin Stage. ASCAP and No Depression magazine sponsor The Chris Austin Stage.
The deadline to enter the next Chris Austin Songwriting Contest will be March 4, 2007. For entry information, please visit www.merlefest.org, call 1-800-799-3838 or go to www.sonicbids.com/chrisaustinsongcontest.
The Songwriter Showcase Coffeehouse, sponsored by AccuCopy, became a very happening scene when it moved to The Lounge in the Student Center in 1998. There the Coffeehouse consistently draws a standing room only audience. The Coffeehouse returns on Friday evening, 8:00 PM to Midnight. Jerry Castor serves as coordinator and emcee.
Songwriters may register between 6:45 and 7:15 PM to
participate. At 7:15 a drawing will take place from among all registrants for performance times. Those selected will be placed in twenty – minute slots with two other songwriters. Those pulled from the hat will get four minutes each to perform an original song. Ten alternates will also be drawn and worked in as is possible. Registrants slots will alternate with fifteen minute sets by the
stars: Caitlin Cary and Thad Cockrell (8:20-8:35), Dave Wilson (8:55-9:10), Sarah Lee Guthrie and Johnny Irion (9:30-9:45), Darrell Scott (10:05-10:20), Mary Lucey (10:40-10:55), Slaid Cleaves (11:15-11:30), and Chip Taylor and Carrie Rodriguez (11:50-12:05). All of these times and performers are subject to change.
Wilkes Community College will present MerleFest 2006 on April 27 30, 2006 on its campus in Wilkesboro, NC. Among those previously announced as joining Doc Watson and Merle's son Richard Watson for MerleFest 2006 are Rory Block; David Bromberg Quartet; Alison Brown Quartet; Sam Bush Band; Guy Clark; John Cowan Band; Jerry Douglas Band; Béla Fleck & The Flecktones; Emmylou Harris; Hot Tuna; Robert Earl Keen; The Lee Boys; Laura Love Band; Nickel Creek; John Prine; Tony Rice Unit; Peter Rowan; Darrell Scott; Mike Seeger; Pete Seeger; Larry Sparks & The Lonesome Ramblers; Gillian Welch; and The Waybacks featuring special guest Bob
Weir.
MerleFest will also welcome the Woody Guthrie tribute Ribbon of Highway Endless Skyway, along with individual performances by tour members Slaid Cleaves, Eliza Gilkyson, Jimmy LaFave, and Sarah Lee Guthrie and Johnny Irion.
Wilkes Community College has presented MerleFest since 1988. All bookings are subject to change without notice due to circumstances beyond the festival's control. Those with Internet access may acquire their tickets easily by visiting www.merlefest.org. Those without Internet access may purchase tickets by calling 1-800-343-7857 (US only) or 336-838-6267 (non-US) from 10 AM through 4 PM, EST, weekdays. Tickets may also be ordered by fax (336-838-6263) and mail (MerleFest; P.O. Box 120; Wilkesboro, NC 28697). Four-day, three-day, and single day general admission tickets will be available at the festival.
Author:
World Music Central News Department
World music news from the editors at World Music Central