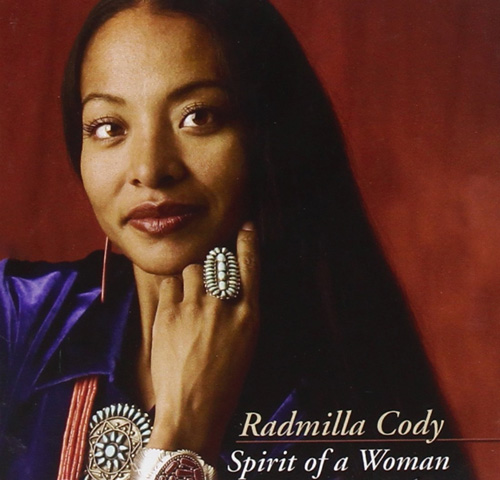 Phoenix (Arizona), USA – From the heart of Navajoland comes Radmilla Cody's Spirit of a Woman. Radmilla, a former Miss Navajo, expresses the recent personal struggles other life in her second album for Canyon Records which is a mixture of songs in the traditional Navajo style plus original contemporary songs.
Of note is a version of "My Country 'tis of Thee" sung from the Navajo perspective. Special guest artists include Radmilla's uncle Herman Cody, Klee Benally of Blackfire, and Miguel Batista. Batista, who pitches professionally for the Toronto Blue Jays, makes his musical debut playing the Native American flute on three songs.
Radmilla's first recording with Canyon Records, Seed of Life, was a 2002 AFIM Indie Awards winner for Best Native American Music Album. Cody also received the Best Female Artist Award at the 2002 Native American Music Awards.
Author:
World Music Central News Department
World music news from the editors at World Music Central