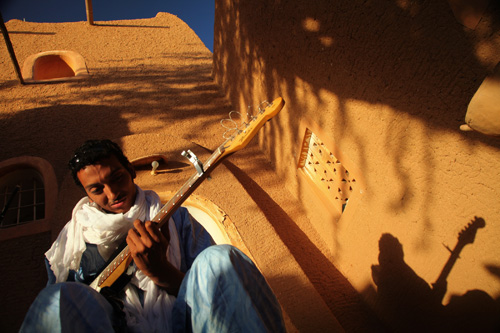 WOMAD UK has announced some of the artists scheduled to perform at the 35th edition of the acclaimed world music festival. The event will take place at Charlton Park near Malmesbury in Wiltshire during July 27-30, 2017.
The first set of artists announced include South African vocal ensemble Ladysmith Black Mambazo, Benjamin Zephaniah, the modern Balkan sounds of Serbian artist Emir Kusturica, Tuareg desert blues act Bombino, and Squarepusher side project Shobaleader One.
Other artists include Nubian pop band Alsarah & the Nubatones (Sudan/USA); Creole jazz, soul and rock music by Bokanté (USA/Guadeloupe); Chilean cumbia party masters Chico Trujillo; the Pacific Coast Afro-Colombian sounds of Grupo Canalón de Timbiquí; Welsh Celtic music maestro Jamie Smith's Mabon (UK); Khmer Rouge Survivors (Cambodia); experimental folk artist Maarja Nuut (Estonia), The Nile Project (Egypt/Ethiopia and more); Nomade Orquestra (Brazil); Rajab Suleiman & Kithara (Zanzibar); Savina Yannatou (Greece); Spooky Men's Chorale (Australia); Tom Middleton (UK); and Zhou Family Band (China).
Tickets and more details can be found at womad.co.uk