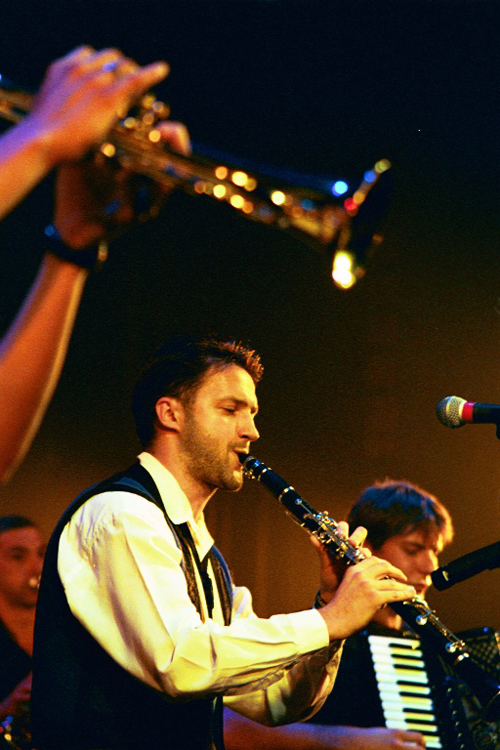 Slonovski Bal plays the sounds of the central European Balkans, blending the music of the Gypsies with a unique mix of European, Slavic, Turkish and Mediterranean cultures, representing the fine tradition of the oriental brass band music. Slonovski bal means "the Elephant's Ball" in Serbian.
Grooving with the roaring sounds of tubas, the water-flow of the accordion, the tender whisper of the clarinet or the blasting clamor of the trumpet, Slonovski Bal blasted onto the music scene.
Finding room for composition and improvisation Slonovski Bal have toured Europe with the energy of such dances as the Coceks, the Sa-Sa and the devilish Kolos played at the speed of light and thunder.
Discography:
Local Stereo (Bal Bazar Production, 1998)
Balkanska Rumba (Label Al Sur, 2001)
Balkan Merak (Bal Bazar Production, 2003)
Dzumbus (Bal Bazar Production, 2007)
Electric Combo (Bal Bazar Production, 2010)