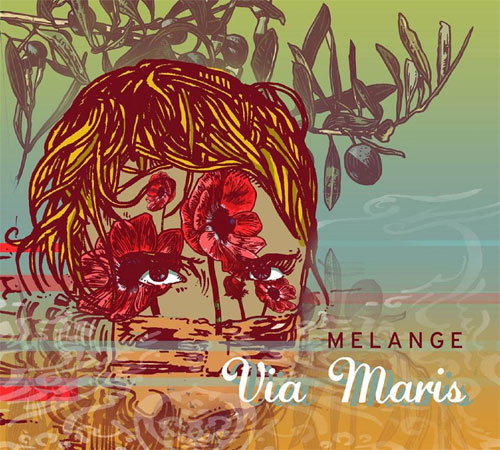 Melange – Via Maris (Two Rivers Records)
Melange is a British multi-ethnic ensemble that combines jazz improvisation with the evocative sounds of North Africa, the Middle East and the Mediterranean. Their latest album Via Maris reflects this fascinating melting pot of musical influences with a fabulous mix of original pieces and recreations of traditional tunes and dances from Turkey, Greece and Iraq.
Cellist Shirley Smart founded Melange after spending 10 years in Jerusalem studying and playing the musics of the region. The ensemble includes musicians from Greece, Spain, Morocco, Iraq, Italy and the UK.
Album lineup: Shirley Smart on cello, Stefanos Tsourelis on oud, Peter Michaels on guitar, Maurizio Minardi on accordion, Joe Browne on saxophones, Jake Painter on trumpet, Michele Montolli on bass, and Demi Garcia Sabat on drums and percussion.
Via Maris is a splendid album where the cello and various other instruments explore the captivating worlds of jazz and global sounds.
Buy the Via Maris digital version
Buy the Via Maris CD