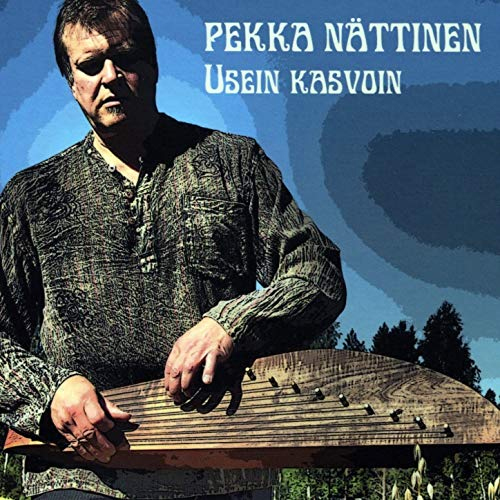 Pekka Nättinen – Usein Kasvoin (Pekka Nättinen, 2014)
Usein Kasvoin is a superb genre-defying album by Finnish multi-instrumentalist Pekka Nättinen. On Usein Kasvoin, Nättinen brings together Finnish folk, medieval influences, contemporary jazz, global percussion, blues and progressive rock elements.
Pekka Nättinen plays a wide range of fascinating flutes and other wind instruments along with spellbinding kantele, guitars and more. He's joined by masterful musicians who come from various musical traditions.
The lineup includes Pekka Nättinen on wind instruments, kantele, acoustic guitar, electric guitar, bouzouki, dobro, vocals, and programming; Tony Elgland on electric bass and double bass; Juha Kujanpää on piano, keyboards; Seppo Santala on vocals and programming; Osmo Blomqvist on percussion; Antti Heerman on violin; Jarmo Hovi on percussion; Emmi Kujanpää on kantele; Saara Lehtonen on flute; Hannu Leppänen on drums, percussion; Iida Nättinen on vocals; Markku Rinta-Pollari on tenor saxophone; Henric Sandås on bandoneon; and Hannu Tähtelä on kantele.
Buy Usein Kasvoi