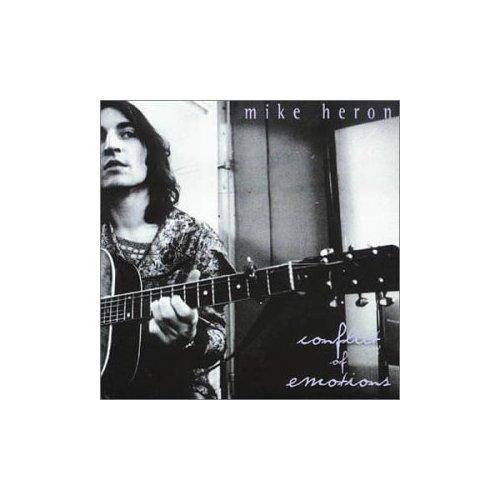 Mike Heron, together with Robin Williamson and Clive Palmer, was a founder member of Edinburgh's Incredible String Band. Formed in 1965, they soon broke from folk club beginnings and pioneered an eclectic, world music approach on such albums as The 5000 Spirits or the Layers of the Onion and The Hangman's Beautiful Daughter, which propelled them into the Top 5 of the British charts behind the Beatles, Cream and the Rolling Stones.
Incredible String Band produced over 14 seminal albums and appeared at the famous 1969 Woodstock Festival. Mike's 1971 solo album Smiling Men with Bad Reputations featured a stellar cast from some of the most iconic folk, pop and rock musicians of the era, including Pete Townshend, Richard Thompson, Elton John, Jimmy Page, Steve Winwood, Keith Moon, Dave Pegg and Ronnie Lane.
The Incredible String Band, together with a dance troupe called Stone Monkey, went on to form a late-Sixties artistic community at Glen Row in the Scottish Borders and took in enthusiastic experiments with theater, film and a wide variety of musical approaches until their final incarnation as a six-piece folk-rock band.
Mike's solo album Where the Mystics Swim revealed a songwriter pushing the boundaries, but retaining his originality, creativity and musical integrity.
Solo discography:
Smiling Men with Bad Reputations (Island Records, 1971)
Mike Heron's Reputation (1975)
Diamond Of Dreams (1977)
Mike Heron ( Casablanca, 1979)
The Glen Row Tapes (1988)
Where the Mystics Swim (Strange Ways Records, 1996)
Conflict Of Emotions (Unique Gravity, 1998)
Futurefield (2002)
Echo Coming Back (2005)