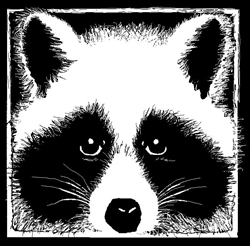 Wilkesboro (North Carolina), USA – NC: MerleFest 2006 has announced the release on March 14 of a limited edition audio compact disc, Fresh Faces at MerleFest 2006. The CD celebrates the diversity of music performed at MerleFest by compiling tracks either by artists making their MerleFest debut this year or returning after several years' absence. Fresh Faces at MerleFest 2006 will be available only at MerleFest or from the festival sales web site, www.mfstore.org.
Fresh Faces at MerleFest 2006 features Americana, singer-songwriter, bluegrass, old-time, classic country, and acoustic jazz by both established stars and emerging artists. The collection offers previously released cuts by the Grascals, Slaid Cleaves, the Isaacs, the Cottars, Larry Sparks, the Ditty Bops, the Biscuit Burners, Rory Block, the Mammals, Chatham County Line, Sarah Lee Guthrie & Johnny Irion, and the Lee Boys.
Wilkes Community College will present MerleFest 2006 on April 27 30, 2006 on its campus in Wilkesboro, NC. Those with Internet access may acquire their tickets easily by visiting www.MerleFest.org.
Those without Internet access may purchase tickets by calling 1-800-343-7857 (US only) or 336-838-6267 (non-US) from 10 AM through 4 PM, EST, weekdays. Tickets may also be ordered by fax (336-838-6277) and mail ( MerleFest; P.O. Box 1299; Wilkesboro, NC 28697).
Among those previously announced as joining Doc Watson and Merle's son Richard Watson for MerleFest 2006 are Rory Block; David Bromberg Quartet; Alison Brown Quartet; Sam Bush Band; Guy Clark; John Cowan Band; Jerry Douglas Band; Béla Fleck & The Flecktones; Emmylou Harris; Hot Tuna; Robert Earl Keen; The Lee Boys; Laura Love Band; Nickel Creek; John Prine; Tony Rice Unit; Peter Rowan; Darrell Scott; Mike Seeger; Pete Seeger; Larry Sparks & The Lonesome Ramblers; Gillian Welch; and The Waybacks featuring special guest Bob Weir. MerleFest will also welcome the Woody Guthrie tribute Ribbon of Highway Endless Skyway, along with individual performances by tour members Slaid Cleaves, Eliza Gilkyson, Jimmy LaFave, and Sarah Lee Guthrie and Johnny Irion.
Wilkes Community College has presented MerleFest since 1988.