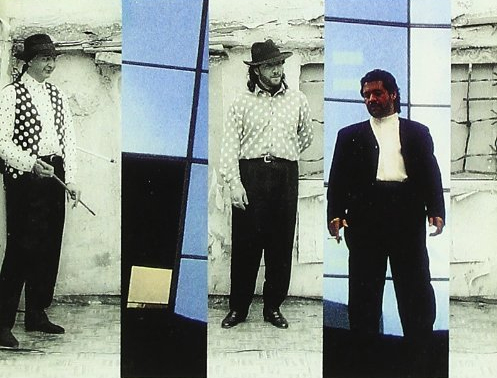 The Losadas are a Gypsy family from Madrid with strong roots in the Flamenco tradition for they are related to Antonio Losada, Jesús El Romaní, El Yunque, Felipe and Jerónimo Maya. They began their artistic career many years ago, at an early age. Diego and Vaki have been in the show business since the age of six.
The Losadas have participated in important Flamenco shows, staging worldwide performances: Cumbre Flamenca (1986-1990), Misa Flamenca with Paco Peña's Company, Flamenco Fusion (1990-1992), Istanbul International Music Festival (1989-1990-1993), Cordoba International Guitar Festival (1990) and a concert for the English Royal Family at Kensington Palace, London (1993).
Some of their most important artistic contributions include their participation in Terumasa Hino's tours and recordings, their close collaboration with Paco Peña, and their work with the bailaor Raúl.
Tito, the oldest of the three, has participated in the organization of important flamenco shows such as "Carmen" (Yoyogi Stadium, Tokyo), "On the Road with Terumasa Hino" (Japanese tour) and performances by Paco Peña's Company at New York's Carnegie Hall and London's Royal Albert Hall.
Multi-instrumentalist Vaky Losada plays guitars, laud (Spanish lute), bass and percussion.
Discography:
Pa' Llorar de Momento (Karonte Records, 1991)
Losadas (Pep Records, 1997)
Corazones rotos (Sony Music, 1999)
On the Road, with Hino Terumasa (1989)
Arte y Pasión, with Paco Peña (2000)