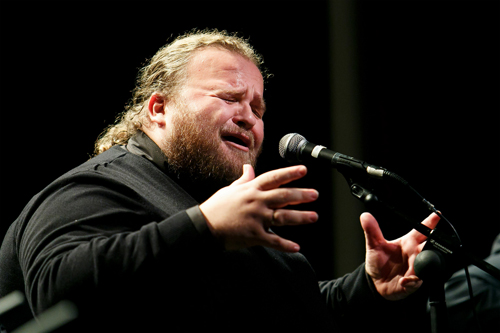 Ezequiel Benitez was born in the district of Santiago, Jerez, in 1980. This flamenco singer has become one of the finest performers of the ancient Jerez styles.
He has good a good sense of rhythm and, more and more unusual, a great passion for the legacy of classic flamenco singers such as: Manuel Torre, Juanito Mojama, andTomás Pavón.
Benítez has been a professionals since the age of 14 years. He sings admirably all flamenco styles, but he specially shines when he sings soleás.
Discography:
Disco Pa Quijote nosotros (Junta de Andalucía)
Así es la Navidad (Cadena COPE, 2006)
El Belén del Encuentro (20080
New Frontera del Cante en Jerez (2008)
Sobrellevé (2011)