Dead Can Dance – Dionysus (Pias America, 2019)
Anyone who has dipped an ear into the musical wonderlands crafted by Dead Can Dance knows that the journey down these fantastical rabbit holes can be gloriously fierce and wholly satisfying and their latest offering Dionysus is certainly no exception. Following up on releases like Spiritchaser, Anastasis, Into the Labyrinth and Aion, the dynamic duo behind Dead Can Dance Brendan Perry and Lisa Gerrard have chosen the ritual and rites of Dionysus as the creative jumping off point for their latest musical journey. Dionysus. You know, the Greek god who's got the goods on wine, wine making, fertility, ritual euphoria, religious ecstasy and theater. That Dionysus.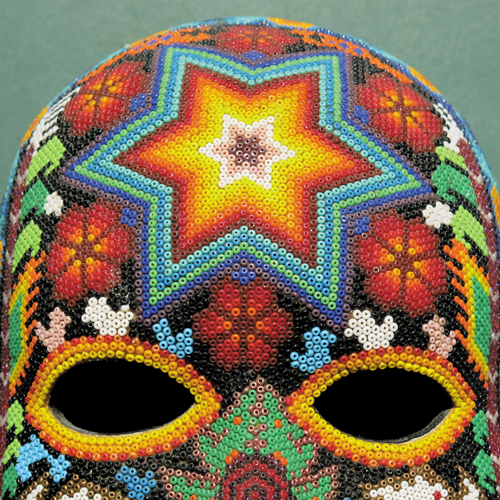 There's no need to start brushing up on your Greek mythology or crafting a fennel staff topped with a pine cone; the music on
Dionysus is all about that mysterious, well-trodden path of rite and ritual, plucking sounds that bubble up from the earth or snagged straight from the wind.
For this recording, Mr. Perry lures listeners with an array of collected sounds from around the globe like belled goats from Switzerland, a beehive from New Zealand and bird calls from Brazil and Mexico. Paired with Dead Can Dance familiars like frame drums, flutes, whistles, soaring vocals that might well have been snagged from the air and soul-stirring rhythms, Mr. Perry adds a daf or Iranian frame drum and a fujara or Slovakian shepherd's flute to his musical cauldron.
Divided into two acts, each with several tracks that flow into one another, Dionysus opens with ship and surf sounds on "Sea Borne" before evolving into mélange of drums, hand claps, fabulous horns and vocals and you've magically arrived at the beginning of your own ritual backed by electronica and soaring vocals. Like all fantastical musical journeys there's always a bit of surrender to the direction of the music.
Dionysus turns next to the "Liberator of Minds," a lush landscape of percussion instruments, flutes and whistles with a decidedly Middle Eastern flair before giving way to "Dance of the Bacchantes," a piece that quickly finds ritual ecstasy by way of intense drumming and female vocals and ululations that's fierce and delicious.
Turning to Act II, is where Dionysus hooks listeners further by way of "The Mountain" where the ritual continues with pipes against mysterious electronica, ethereal vocals, including some from Mr. Perry himself, and a backdrop of rite-inducing percussion.
At the mountain top, listeners are ready for "The Invocation," preceded by belled goats and the wind before evolving into some truly spectacular vocals laced by bells and zither-like instrument. The retreat to "The Forest" is just as stunning in that familiar musical cross-cultural Dead Can Dance mix of vocals, percussion and electronica.
The journey ends with "Psychopomp" that opens with rattles, birdsong and ritual rhythm before taking on a dreamy slide into an otherworldly place where vocals twine around rattles and birdsong.
Dionysus is everything you want in a Dead Can Dance recording – rhythms rooted to the earth, vocals plucked from under the wings of swooping birds and that savage grace only music can capture for us mere mortals.
Buy Dionysus