French event Arabesques Festival will take place September 10 to 22, 2019. For this 14th edition, Arabesques will showcase many artists from the Arab world who incorporate their African roots and transform them: Aziz Sahmaoui, Oum, Alchimix, Imed Alibi and Gnawa Diffusion.
New collaborations reflect the creative vitality of the African continent, like the 3MA project bringing together the leading artists of Morocco, Mali and Madagascar: Ballaké Sissoko, Driss el Maloumi and Rajery.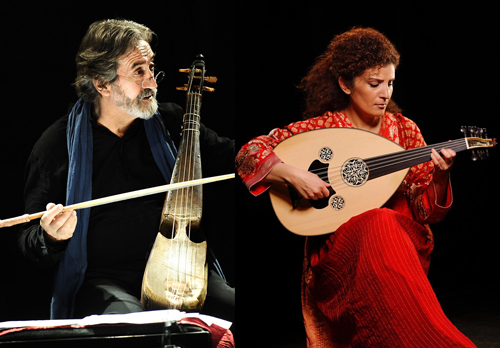 There will be an opportunity to break boundaries as with the creation of Soundjata (Sundiata Keita), a recovery of the Manding epic by storyteller Jihad Darwiche and Malian kora player Tom Diakite.
Additional shows include: The Whirling Dervishes of Damascus and the Al-Kindi Ensemble; Jordi Savall & Waed Bouhassoun, with the Orpheus XXI project; well-known world music acts: Marcel & Rami Khalife featuring Aymeric Westrich, Takfarinas, DuOud …
The festival will present a circus performance of the Acrobatic Group of Tangier with Halka.
The new Arab scene will be featured: Alchimix, Imed Alibi, Sofiane Saidi & Mazalda, Le Lanceur de dés Walid Ben Selim, and Faraj Suleiman Trio as well as the Count of Bouderbala's One Man Show.
More at www.festivalarabesques.fr