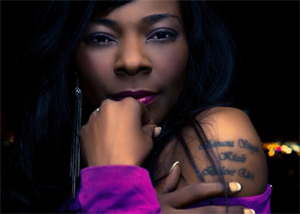 Renowned Spanish singer Buika is set to perform with special guests at Barbican on Monday, October 14th, 2013. Many Londoners missed out on Buika's April show, as part of the "La Linea" Festival, as the tickets sold out quickly.
Hailed as a star in contemporary flamenco, Spanish copla and boleros, Buika is blessed with a remarkable voice; raw and smoky but with a tenderness that hits right at the heart.
Buika will perform songs from her latest release: "La Noche Mas Larga" (Warner Music Spain, 2013), an album recorded with Madrid-based Cuban pianist Ivan "Melón" Lewis and Spanish percussionist Ramon Porrina.
"This is a risky album because we never thought about anyone's approval. I just did what my heart was demanding. Sometimes in the music business everybody does what they think other people will like, but that's a limitation. I don't care about sales; I just want to be true. I want what Charlie Parker's got – I want eternity," says Buika about her new album.
Buika + special guests
Monday 14 October 7.30pm
Barbican Hall
Silk Street, London EC2Y 8DS
020 7638 8891
Buy La Noche Mas Larga in Europe
Buy La Noche Mas Larga in North America
Author:
World Music Central News Department
World music news from the editors at World Music Central