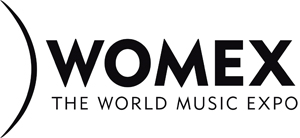 WOMEX revealed the first of our Conference topics and speakers for 2013, with each event delving into current industry trends and analyzing what's to come. Conference selection judges Eva Kiltz (Germany) and Faisal Kiwewa (Uganda) put this year's program together.
Overview of the first six Conferences:
Terry Mardi (UK/India) from Asian Music Publishing and David Alexander (South Africa) from Sheer Publishing take a look at how musicians in Africa and Asia can maximize opportunities domestically as well as how foreign music companies and musicians can crack these markets.
Simon Broughton (UK) and Alexandra Petropoulos (UK) from Songlines team up with Dmitri Vietze (USA) from rock paper scissors to explore press photography, using case studies to demonstrate what works and what doesn't and, importantly, how to make an image stand out from the rest.
Accessing reliable information and updates about the African music sector can be a tough task. The team behind the Music in Africa project aims to tackle this problem and build Africa's leading music information and exchange platform. Eddie Hatitye (Zimbabwe/South Africa) of Music in Africa and Sigbjørn Nedland (Norway) from NRK/Nedland Kultur will walk participants through this ambitious project.
Octavio Arbeláez Tobón (Colombia) of Circulart and Igor Lozada (Mexico) of Cultura UDG peel back the curtains on the bubbling Latin American Music scene, discussing how the alliance between music conferences FIM and Circulart has expanded the flow of music between Mexico and Colombia.
Discover the pivotal role that music can play in the development process as illustrated by Kolkata-based social enterprise banglanatak dot com and its Art for Life program. Amitava Bhattacharya (India) of banglanatak dot com and WOMEX 13 Jury member Ankur Malhotra (India)of Amarrass Records will discuss the project.
Finally, Sam Cook (Australia), Director of the state-of-the-art festival and event venue Nomads Palace, discuss the green multi-arts space designed by Indigenous architects with the most "of-the-moment" eco-friendly technologies incorporated.
"The music industry is constantly on the move. The broad cross-section of speakers and topics this year will offer tailored insights into the biggest themes and trends currently driving the professional music world," says Conference Jury member Eva Kiltz, General Manager of the German Association of Independent Music Companies VUT.
For further information about the Conference program, visit: womex.com/lnk/conference
Author:
World Music Central News Department
World music news from the editors at World Music Central