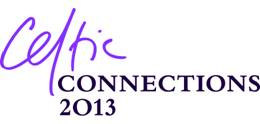 Celtic Connections' well-known spirit of camaraderie will once again bring together high profile artists from the worlds of folk, roots and rock for a series of unique collaborative shows.
A magnificent example of local music attaining global caliber, the all-Orcadian line-up and repertoire of The Gathering will showcase several generations of Orkney's richly distinctive folk culture. The line – up includes veteran moothie ace and storyteller Billy Jolly, folk ace Kris Drever, award-winning fiddler Kristan Harvey, accordion legend Billy Peace and most of the eight-man musical juggernaut The Chair, all brought together in superb style by musical director and fiddler Douglas Montgomery.
Dán is a project that combines the talents of 14 contemporary Celtic musicians – acclaimed bands Kan and Guidewires, Gaelic singer Alyth McCormack and the all-star Breton quartet of Jacques Pellen, Janick Martin, Etienne Callac and Geoffroy Tamisier. This new collaboration seeks to rekindle ancient links and forge brand-new ones between the kindred cultures involved with this performance.
Co-founder of The Incredible String Band, Mike Heron will team up with Glasgow's own Trembling Bells to perform new arrangements of ISB classics along with other anthems of the era, a program originally devised for Heron's 70th birthday in 2012.
When the now internationally-renowned Skye college Sabhal Mòr Ostaig first opened its doors in 1973, the Gaelic landscape was a very different place. The language's ongoing revival, not least through music, can be substantially traced to this trailblazing institution's work. The performance includes a vast cast of past and current tutors, alumni and students – including Julie Fowlis, Alasdair Fraser, Fergie MacDonald, Dàimh, Christine Primrose and Margaret Stewart – plus very special guest Mícheál Ó Súilleabháin, of Limerick University's Irish World Academy of Music and Dance, and promises to be one mighty 40th birthday ceilidh.
The rich local traditions and beautiful landscapes of the Dingle peninsula, in Ireland's County Kerry, have long been a magnet for musicians. The Heart of Dingle is the culmination of a sharing of styles and repertoire between Scottish and Irish musicians including several specially-written tunes and an extended suite composed by Edinburgh fiddler Marie Fielding. The star-studded performance also features guitarist Donogh Hennessy, bassist Trevor Hutchison, singer Pauline Scanlon, accordionist Tom Orr, pianist Gordon Midler, singer and multi-instrumentalist Méabh Begley, fiddler Jeremy Spencer and accordionist Damien Mullane.
Celtic Connections 2013 takes place in Glasgow between January 17th and February 3rd.
Tickets for Celtic Connections are available at www.celticconnections.com, by phone at 0141 353 8000, or in person at Glasgow Royal Concert Hall, City Halls and Old Fruitmarket.
Author:
World Music Central News Department
World music news from the editors at World Music Central