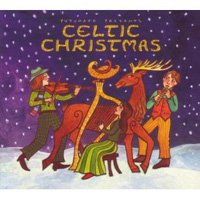 It's that time of year again when World Music Central gives up the goods for our Holiday Gift Guide. We've found a boatload of new goodies to add this year, as well as some old favorites. So there's no reason to tap your stash of boxed fruitcakes you bought back in 1975 or rummage through closets or attics looking to re-gift ugly sweaters, hat and glove gift sets or that The Best of Lionel Richie CD you got from you Aunt Sally. No, this year you are heading toward gold gift-giving status with some of our picks for the music lover in your life, and maybe if you've been really, really good some nice person will get you some of these goodies for you off your wish list.
Let's kick things off with a little holiday music.
Christmas: The Mountain Way is a CD/DVD set with performances by Dale Ann Bradley, Steve Gulley, Marty Raybon, Audi Blaylock, Cumberland River and Common Strings packed with tracks like "Joy To The World," "In The Sweet By and By," "O Holy Night" and "Go Tell It On the Mountain" for an Appalachian Mountain inspired Christmas.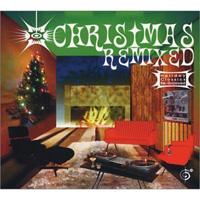 Celtic Woman has offered up Home for Christmas with goodies like "I'll Be Home for Christmas," "Hark The Herald Angels Sing" and "Adeste Fideles." Other new offerings include Estrelas do Natal with such artists like Luiz Melodia, Jorge Vercillo and Margareth Menezes; The Classic Christmas Album by Willie Nelson; Mannheim Steamroller's Candlelight Christmas ; On a Cold Winters Day: Early Christmas Music and Carols from the British Isles by Quadriga Consort; Putumayo Celtic Christmas and Canadian Ron Korb's Europa.
For some older holiday music recordings you might want to check out Latin Christmas's Merengue Navidad y Año Nuevo;" Jewish Cello Masterpieces by Richard Locker, Susan Walters, Ernest Bloch, Max Bruch and Maurice Ravel; Jazz and Blues Christmas by Putumayo Presents; World Christmas Party, also by Putumayo Presents; And Winter Came by Enya; Celtic Thunder's Celtic Thunder Christmas and A Six Degrees Collection: Christmas Remixed – Holiday Classics Re-Grooved with various artists.
There's also the Anthology of Moravian Folk Music Advent and Christmas Holidays, a very nice 5-CD set with booklet. The Voices of Bulgaria Perunika Trio has put out A Bright Star Has Risen as some lovely fare for your holidays.

Fun Stuff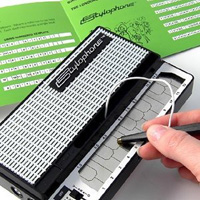 Now for some fun stuff. There's a saying about "a little something for everybody," well, we got a whole lot for just about any music student, music teacher or music lover. Whether it's the Music Lover's Pen, the Well Noted Over the Door Hanger, Piano Key Chain or the Kikkerland Make Your Own Music Box Kit, there's a whole heap of gifts looking for a stocking to stuff or a gift box to fill. Here's a few that might strike the fancy of the music obsessed person on your list.
Greetings Card Sheet Music In San Domingo– These retro, beautifully handcrafted inked cards sport various old song book covers and would make a very nice framed collection.
Stylophone Music Synthesizer or Stylophone Retro Pocket Synth – These hand-held synthesizers have been recently re-launched with volume control, headphone or amplifier socket or MP3 socket and pitch control. Every synthesizer freak in the world wants ones of these babies.
R & M Musical 7 Piece Cookie Cutter Set – Talk about cool cookies!
Vinyl Record Clock – Pick an artist like Frank Sinatra, Pink Floyd, Bob Dylan, The Rolling Stones or others and pick a recording and get that 12" vinyl record fashioned into a wall clock.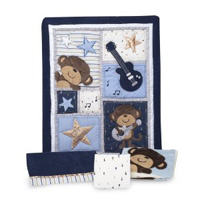 Painting of India Embossed Miniature Painting of Indian Music Instruments on Marble Plate – These are just too lovely.
Divatex Rock & Roll Full Sheet Set
Musical Notes Fleece Throw Blanket
Red Black Guitar Comforter Bedding Set Full/Queen – Hey, sometimes you've just got to dream with a musical inspiration.
DENY Designs Anderson Design Group Music City Shower Curtain, 69 by 72-Inch – I know this is really specific, but I did say something for everybody.
Trend Lab 4 Piece Crib Bedding Set, Rockstar
Carter's 4 Piece Crib Bedding Set, Monkey Rockstar – This is just the cutest thing around, so if you know someone about to have baby's first Christmas this is really good gift for the fun-loving parents.
Posters
There's a boatload of musically inspired posters that if framed would make a nice gift. Here are some options:
Bob Marley "One Good Thing About Music", Music Slim Poster Print, Woodstock (3 Days of Peace & Music, Red) Music Poster Print, Guitar Heaven Chart of Famous Guitars Music Poster Print, Plato Music Quote Art Print Poster, Bob Dylan Piano Music Poster Print, Old Guitarist Art Poster Print by Pablo Picasso, Guitar Chords Learn to Play Print Music Poster, Fender Stratocaster Diagram Music, 1934 Cordoba Playing Music Europe Travel Tourism Spain Vintage Poster Repro, Django Reinhardt Poster, Jazz Pioneer, Gypsy Guitarist.
Other artful goodies include Benzara's Lets Rock Guitar Metal Art Décor Sculpture(), Ashton Sutton Musical Clef Wall Clock or the Saraswati – Hindu Goddess of Knowledge, Music & Art statue.
Gifts for children
If you've got kids or people who act like kids and need a device, game or puzzle to keep them occupied on your list you might want to peruse some of these gift ideas:
Drums Chalkboard Peel and Stick Wall Decal – What could be better if you've got little ones who love to draw on walls?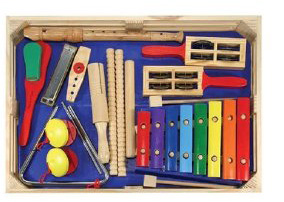 Melissa & Doug Band in a Box or Melissa & Doug Deluxe Band Set – These are great for getting the wee ones in the groove, but keep in mind you are going to be hearing these instruments for a long, long time.
LeapFrog Learn and Groove Music Wand – This might drive some parents crazy but what a great way to teach about tempo.
Ucreate Music – A very cool gift.
Multi Voice Changer by Toysmith. It allows you to change voice with 10 different voice modifiers. – Hey, I know my husband would play with one of these.
Game systems
If game systems are on your list you might want to check out a few of these.
Music Box Sets and DVDS
Okay, let's hit the shelves for some music box sets and DVDs.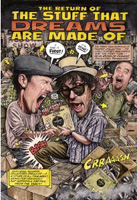 First up is Return of the Stuff That Dreams Are Made Of, a follow-up to Stuff That Dreams Are Made Of. And oh boy, this two-CD set is worth its weight in gold with tracks like "Roll and Tumble Blues" by Hambone Willie Newburn, "The Panama Limited" by Washington (Bukka) White, "Mon Chere Bebe Creole" by Dennis McGee and Sady Courville, "Fort Smith Breakdown by Luke Hignight & His Ozark Strutters, "Sun To Sun Blues" by Blind Blake and "Some These Days I'll Be Gone" by Charley Patton. Chocked with 46 tracks of some of America's 1920s recorded gems, this is the stuff that any self-respecting music lover would crawl over broken glass to get.
The Tito Puente Quatro: The Definitive Collection box set boasts 5 digitally re-mastered CDs, photos, artwork and liner notes by author, curator and music historian Joe Conzo, Add to that another yummy collection – Etta James: The Complete Private Music Blues Rock N Soul Albums Collection is a 7-CD set of some of the very best of Ms. James and her recordings on the Private Music and RCA labels.
For reggae fans, there's Reggae Golden Jubilee – Origins of Jamaican Music. This box set boasts "100 of the most significant hit songs to emerge from the first fifty years of Jamaican independence, handpicked by the former Jamaican Prime Minister, the Honorable Edward Seaga. Paul Simon's Graceland 25th Anniversary Edition CD/DVD set is available this season, as is Turkish Tradition – Masterpieces of Culture.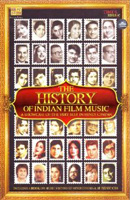 A few classics you might have missed include Fela Vinyl Box Set #1, Africa – 50 Years Of Music by Blaireaux, Bob Marley's Live Forever: The Stanley Theatre, Pittsburgh PA September 23, 1980 [Limited Edition Collector's Box with "Highlights" CD + T-Shirt], Anthology – Traditional Sufi Qawwalis, 100 Beats: Arabica by Various Artists and finally the box set History of Indian Film Music by History of Indian Film Music.
Now for DVDs, music fans might like The Mountain Music Project: A Musical Odyssey from Appalachia to Himalaya with Tim O'Brien, Tony Trischka and Riley Baugus, or Celtic Thunder's Heritage, Tenth Decade – Live in Escondido starring Ravi Shankar or Paco DeLuci & Group. There's also Fela Kuti's Fela Kuti: Teacher Don't Teach Me Nonsense & Berliner Jazztage '78.
Naxos Records has come out with a DVD collection called A Music Journey. With a whole host of countries to choose from, one can go from Russia/Ukraine/Uzbekistan to Germany to Southern Italy and Sicily to England to China to Madrid, La Mancha, Toledo or even take a scenic musical journey of Norway.
For a few of the oldies but goodies there World Music Portrait: Nusrat Fateh Ali Khan, Play for Change: Peace Through Music and Music Makers: Buena Vista Social Club. Wahoo!
Books
If books on your gift list World Music by Jesse Russell and Ronald Cohn or Guitar World The Best Instruction Book by Guitar World might just be a hit. There's also Terry E. Miller and Andrew Shihriari's World Music: A Global Journey in the paperback and CD set value pack or Rick Beyer's The Greatest Music Stories Never Told: 100 Tales from Music History to Astonish, Bewilder, and Stupefy. With all sorts of genres, formats and artists available, music books or instructional guides might just be a clever addition to a CD or even a musical instrument.
Musical Instruments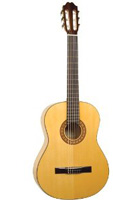 Speaking of musical instruments, this just might be the year that you give the gift that keeps on giving by presenting that special person in your life a lovely musical instrument. You might even put one on your own wish list, finally fulfilling that lifelong desire to learn to play an instrument.
With a plethora of styles and starter kits out there, giving a musical instrument is easy. There's Alfred's Kid's Guitar Course, Complete Starter Pack or for the more seasoned player on your list there is Fender Starcaster Natural Acoustic Guitar Kit, Fender Starcaster Strat Electric Guitar Starter Pack, Full sized Black Guitar with Amp, Case and Accessories Pack Beginner Starter Package and the Lauren LA30N 30-inch Student Guitar just for starters. For the even more advanced and the very special people on your list there is the Antonio Hermosa AJ-15 Flamenco Guitar or the Cordoba 55 FCE Thin Body Flamenco Acoustic-Electric Guitar with Humicase.
Guitars aren't your thing? Well, there are percussion sets, cajones, bongos, harmonicas, ukuleles, tin whistles, violins, jaw harps, kazoos, ocarinas, bamboo flutes, banjos, thumb pianos, sitars and even didgeridoos. Look at this way, learning to play an instrument will help the little people in your life with math, science and patience skills and help the somewhat older people in your life make it through the long winter and enrich their lives. Hey, maybe you can team up with another gift giver and offer a set of lessons to go along with the instrument.
Electronics
Here are some of our favorites in the electronics department:
iPods and MP3s come in all sizes and capacities. This year you can choose an Apple product or a host of other MP3 players that fit just about every budget.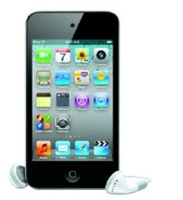 Here are some of the headphones we like. Remember these should come with a warning about volume level and hearing loss for younger users.
For those with a sizable vinyl collection or for those looking to go back to the good old turntable, here are a few options.
Here's just a few more, clever little gift ideas:
Finally, don't forget to give to those who need this season. Our favorite charities include VH–1's Save the Music and the Music Maker Foundation, but donating an old unused instrument to your local school's music department or local community center will go a long way to preserving the music you love and bring some real joy to someone who could use the help.
Author:
TJ Nelson
TJ Nelson is a regular CD reviewer and editor at World Music Central. She is also a fiction writer. Check out her latest book, Chasing Athena's Shadow.
Set in Pineboro, North Carolina, Chasing Athena's Shadow follows the adventures of Grace, an adult literacy teacher, as she seeks to solve a long forgotten family mystery. Her charmingly dysfunctional family is of little help in her quest. Along with her best friends, an attractive Mexican teacher and an amiable gay chef, Grace must find the one fading memory that holds the key to why Grace's great-grandmother, Athena, shot her husband on the courthouse steps in 1931.
Traversing the line between the Old South and New South, Grace will have to dig into the past to uncover Athena's true crime.