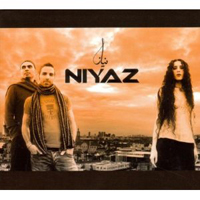 Niyaz
Niyaz (Six Degrees/SaReGaMa)
Niyaz—Persian and Urdu for yearning—consists of three musicians: deejay and remixer Carmen Rizzo, vocalist and dulcimer player Azam Ali, and Loga Ramin Torkian of the Iranian crossover group Axiom Of Choice. Azam was born in Iran but raised in India, where she absorbed the rich cultures of both countries.
The album of the same name, Niyaz, is a mixture of old and new music styles. It draws on Urdu poetry and lyrics of the Persian poet Rumi. Overall, this is a superb blend of Sufi mysticism and trance electronica. The first CD has 10 tracks, four of which are remixed in the second CD.
Our picks include 'Ghazal,' 'Allahi Allah,' 'Dunya' and 'Minara.'
Buy Niyaz
Author:
Madanmohan Rao
Madanmohan Rao is an author and media consultant from Bangalore, and global correspondent for world music and jazz for World Music Central and Jazzuality. He has written over 15 books on media, management and culture, and is research director for YourStory Media. Madan was formerly World Music Editor at Rave magazine and RJ at WorldSpace, and can be followed on Twitter at @MadanRao.