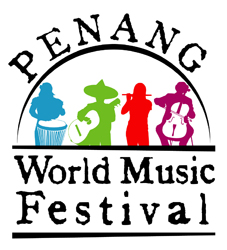 After a three year break, the Penang World Music Festival (PWMF) returns in 2012 with an exciting line-up of well-known international acts and local musicians. Penang World Music Festival will be staged at the picturesque Quarry Recreational Park, Botanic Gardens from March 30 to April 1, 2012.
Performers this year include Maite Hontele (Colombia), Kalja Riddim Klan (Vanuatu), Gus Teja World Music (Bali), Beoga (Ireland), Tori Ensemble (South Korea), Wild Marmalade (Australia), Loyko (Russia), Altan Urag (Mongolia), Guinee Percussions (Africa), Phong Nguyen Ensemble (Vietnam), Griff Trio (Belgium), Will Crummers and the Rarotongans (New Zealand) and Grace Nono and Bob Aves Group (Philippines).
The festival also features Malaysian artists such as Aseana Percussion Unit, Didit Dinai, Penang Dhol Blasters, Kumpulan Minang Moh and Geng Wak Long.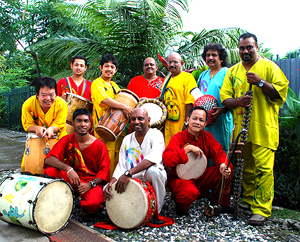 The three-day event is organized by Penang's State Tourism Development and Culture Office. The tourism office has appointed UCSI Communications Sdn Bhd (UComms) as the event management consultant, to ensure the smooth running of the festival.
The beautiful landscape garden at the Botanic Gardens will provide the magical backdrop to the open-air festival which will start at 2:00 pm with the musical workshop. Other programs at the festival include the Kidzworld workshop which will be from 5:00 pm to 6:00 pm and the night concert which will commence at 7:00 pm. There will also be festival bazaar offerings wide selection of food and beverages, souvenir items, handicrafts and the performers CDs for festival goers to enjoy.
Tickets to the festival are now available online at www.ticketxpress.com.my, priced at RM90 per day for adult and RM45 per day for a child between five and 12 years old. Three-day tickets are also available and are priced at RM220 each for adult and RM120 each for child.
Beside online, tickets are also sold at all Discovery Overland Holidays offices (tel: +6 013 3398113) and Penang Tourism Development and Culture Office (tel: +6 016 4110000).
Hard Rock Hotel Penang is the official hotel for the festival and the international-chain hotel will house all the musicians and the invited media during the festival.
The organising of the festival is also supported by Virtual Malaysia, KDU College, Penang Campus and Straits Quay.
A preview show will be held at Hard Rock Hotel on March 28, 2012 and another at Straits Quay on March 29, 2012.
About Penang
Penang is one of the 14 states in Malaysia and it is often known as Pearl of the Orient. Known for its friendly people, culture, food and heritage among visitors to this island state, Penang also has many places of interests that attract tourists to its shore.
Penang is easily accessible by air with daily flights from major neighboring cities like Singapore, Bangkok, Medan, Hong Kong, Jakarta, Banda Acheh, Phuket and Perth. There are also direct domestic flights from Kuala Lumpur, Johore, Langkawi, Kuching and Kota Kinabalu. Among the airlines that fly directly into Penang include MAS, Air Asia, SilkAir, Jetstar, Tiger Airways, Firefly, Cathay Pacific, China Airlines and Singapore Airlines.
For more information, you can visit http://www.penangworldmusic.com
Author:
World Music Central News Department
World music news from the editors at World Music Central