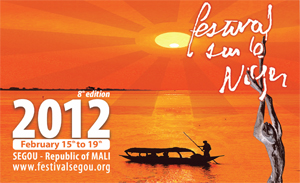 Organizers of the renowned Festival on the Niger (Festival Sur Le Niger) announced the program for the 2012 edition. The festival takes place in Segou (Mali) on the banks of Niger River from 15 to 19 February 2012.
The Giant Concerts On The River will feature Malian stars Salif Keita, Rokia Traore, Cheick Tidiane Seck, Habib Koite, Baba Cissoko, Boubacar Traore, Super Biton de Ségou, and Haïra Harby.
International stars scheduled to perform include Lokua Kanza (D.R. Congo), Meiway (Ivory Coast), Oxmo Puccino (France/Mali), Pape Diouf (Senegal), Bill Aka Kora (Burkina Faso), Sauti Soul (Kenya), Sousou & Maher Cissoko (Sweden/Senegal), Becaye AW (Norway/Senegal), Heather Maxwell (USA).
Opening Ceremony
The Opening Ceremony will take place on February 15, 2012, with a spectacular re-enactment of the triumphal entry of the early 19th century heroic and legendary Bambara King Da Monzon through outstanding choreography and music
Traditional Events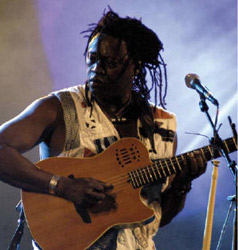 For 2012, Mopti is the festival guest region. Traditional troupes will reveal the great cultural richness of Mali's ancestral rites; a magnificent opportunity to discover these memorable ceremonies and for which the festival also provides a space for newer expression. Acitivities include music, theater, dances, masquerades, and giant puppets, hunters' performances, as well as the annual canoe race.
Art Exhibition: Changing
An international meeting of visual artists from Mali and other parts the world in the Kôrè Gallery, Quai des Arts, on the theme Changing and two sculpture workshops at the Centre "Anemy Sculpture" and the cultural space of the Foundation Festival sur le Niger.
International Craft Fair of Segou
Craftsmen and farmers of the region and the sub-region will display their creations.
Theme Parties
Manding Party with Habib Koité, Soumissy, Mah Kouyate n*2, and Saramba Kouyate
Ragga, Reggae & Rap Party with Tata Pound, Oxmo Puccino, Koko Dembele, Ismael Wonder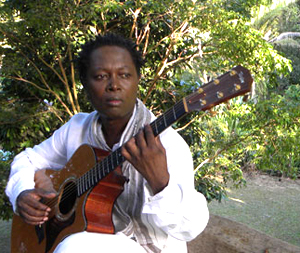 Founded in 1852, Mali's famed southern town, Segou, capital of the ancient Bambara kingdom, is keeper of one of the most ancient histories of West Africa. Imbued with centuries of culture and tradition, Segou has inspired numerous historians and writers, notably Maryse Condé.
The 2012 Festival on the River represents its 8th edition. Each year the festival hosts 25,000 attendees from Africa and all over the world. Held on the banks of the Niger River, the event showcases Segou's rich history and serves to preserve and promote local artistic expressions of traditional music and dance comprising the region's cultural heritage.
There are 15 different regional styles of dance and masquerades including the Bambara, Bozo Somono, Koredugaw, Tuareg, and the hunters, among others, to experience.
Several dazzling performances and concerts run throughout the festival days and evenings that give focus to Mali's greatest artists and other invited guest African artists.
The festival also promotes young, emerging talents, providing early recognition on an international stage. Ségou also thrives during the festival as a capital of visual arts.
Exhibition spaces are dedicated to invited artists, photographers, sculptors, and wood-carvers. The annual crafts fair draws the best regional crafts workers in silver-smithing, pottery, bogolan textile art, and leather – representative of some of the finest techniques in West Africa.
And finally, each year, the festival organizes an important forum theme for Malian society with distinguished speakers: 2012 will be "Artistic Creation and Development."
Information, Reservation: BP 39 – Ségou – Republic of Mali – Tel. / Fax: (00 223) 21 32 18 04 www.festivalsegou.org.
Author:
World Music Central News Department
World music news from the editors at World Music Central