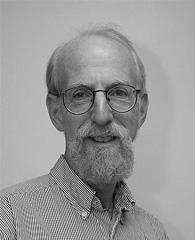 Professor Theodore Levin has won an ASCAP Deems Taylor Award for his liner notes to volumes 7, 8 and 9 of the 'Music of Central Asia' series, a co-production of Smithsonian Folkways Recordings and the Aga Khan Music Initiative. The ASCAP Deems Taylor Awards honor outstanding print, broadcast and new media coverage of music.
"The story of the modern renaissance of Central Asian music is a compelling one, and Ted Levin tells it well. He is an authoritative, engaging writer, and his work nicely complements the extraordinary music and musicians he describes." – Daniel Sheehy, Director, Smithsonian Center for Folklife and Cultural Heritage
Each album in the award-winning 'Music of Central of Asia' series features full-color booklets with extensive liner notes, an instrument glossary, and a DVD with a documentary film about the music and performers.
'Music of Central Asia' volume titles:
'Borderlands', the 10th and final volume of the series scheduled for release in 2012, features pipa virtuoso Wu Man and master musicians from the Silk Route.
This year marks the 43rd Annual ASCAP Deems Taylor Awards. Levin will be honored at a special ceremony and reception on Tuesday, November 15 at ASCAP's New York offices.
For more information about the Music of Central Asia series, visit www.folkways.si.edu or www.akdn.org/music
Author:
World Music Central News Department
World music news from the editors at World Music Central