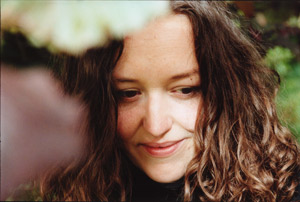 Liverpool Folk songwriter Kathryn Williams will perform Saturday 19 March 2011 at The Capstone Theatre, Liverpool. Now based in Newcastle Upon Tyne, Kathryn Williams rarely returns to her home City to play concerts. This show at the Capstone will be a very welcome special exception to this trend.
Kathryn's first album Dog Leap Stairs was released on her own Caw Records label in 1999 with a budget of £80. The follow up, Little Black Numbers garnered a Mercury Prize nomination bringing her to the attention of a much wider public.
After releasing four more albums, including an album of cover versions Relations released in 2004 on East/West, she went on to collaborate with, amongst others, John Martyn and Thea Gilmore, toured with Tom McRae as part of his Hotel Café Tour, and produced an album, Two, with Neill MacColl on which she plays guitars, mellotron, Hammond organ and harmonium.
More recently she has collaborated with Marry Waterson & Oliver Knight, Leo Abrahams, David Rotheray (Beautiful South), Chris Difford (Squeeze) and Robyn Hitchcock.
Her latest album The Quickening was recorded live in 2010 at Bryn Derwen Studio in North Wales in just four days, with a self-imposed limit of three takes per song, and without her band members hearing the songs beforehand. It has an almost shocking immediacy and a "raw, sinister mood", and has already been hailed by critics as her best material to date.
It is this material that she will draw upon for her concert at the Capstone, playing with a band that includes Eno collaborator Leo Abrahams, multi-instrumentalist Neill MacColl, bassist Simon Edwards and percussionist Anthony Kerr.
The Capstone Theatre is Liverpool's newest performance venue. Set in an award-winning Renaissance Garden, it is a stunning 300-seat theatre with an excellent acoustic and a Steinway D Grand Piano, probably the best piano in the world.
A series of Folk and acoustic events organised for Spring also includes concerts by folk guitar legend Martin Simpson (Wednesday 30 March) and Mojave Collective main-man Mark Delaney (Saturday 9 April).
(Supported by The Random Family)
Venue: The Capstone Theatre, Liverpool Hope University Creative Campus, 17 Shaw Street, Liverpool L3 8QB
Date: 7.30pm, Saturday 19 March 2011
Tickets: £12 (£10)
Box Office: 0151 709 3789, or in person at the Liverpool Philharmonic Hall Box Office, Hope Street, Liverpool or on-line at www.thecapstonetheatre.com
Author:
World Music Central News Department
World music news from the editors at World Music Central