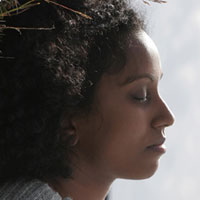 Susheela Raman returns with her trailblazing Outerindia residency at Rich Mix on the second Thursday of each month. Outerindia will weave a web of intense links between London, the Subcontinent and the world, showcasing visionary artists in the musical, visual and written arts. Celebrating the variety and influence of South Asian culture, Outerindia is all about channeling the breadth of work by artists born in the Subcontinent, the Diaspora or drawn to the culture from outside, and offering it to the eyes and ears of London in new and magical ways.
Starting on Thursday 10th March, Rich Mix features some exceptional musical performances:
Line up:
Host: Shane Solanki
7pm – 8pm Khalid K
8pm – 8.30pm Labik Kamal
8.45pm – 10pm Susheela Raman
10.15pm – 11.30pm Shammi Pithia and the band 'Flux
Shane Solanki
Shane Solanki is sometimes a spoken word artist, comedian, lyricist, producer, journalist, curator and director of film and theatre – plus he loves working with kids and adults to build sustainable communities. Both a cowboy and an Indian, his work often explores relative cultural values and belief systems – perhaps that's why he's got a swastika tattooed on his back. Often performing under the pseudonym Last Mango in Paris, Shane is resident artist at Rich Mix. He's recently returned from a British Council supported three month sabbatical to India, collaborating with Asian Dub Foundation, Talvin Singh, Bandish Projekt, Arun Ghosh, Jeet Thayil and Monica Dogra.
Khalid K
Explorer of the inner-dimensions of beats, Khalid is an exponent of spiritual music, which has seen him perform with a Sufi vocal group (from the West African tradition) at various events around the world. As a DJ, he is a pioneer of experimental and groundbreaking sounds. Drawing from a myriad of musical landscapes, Khalid adds an esoteric flavour to his genre defying sets, which includes rhythmic flourishes of Asiatic infused dubstep and drum N base, Japanese Jazz to experimental instrumental hip-hop beats from LA and beyond. Presenter on arts radio station Resonance FM, Khalid's layered atmospheric style is fast gaining notoriety on the underground music scene.
Shammi Pithia & Flux
Flux – Flux evolved in London out of a group of highly talented musicians seeking to transcend their individual stereotypes. A million miles from being a fusion ensemble, Flux embody the constantly emerging synthesis of the city.
Composer/producer Shammi Pithia already has a number of releases and film scores to his name and has been growing a worldwide fan base for the last four years. Multi-instrumentalist Michael Goodey has written, performed and arranged for a number of established artists and has a reputation for versatility and diverse musicianship.
Preetha Narayanan is a highly accomplished and much sought after violinist, a rarity who plays in both western classical and Carnatic styles, and has performed all over the world. Ian Newton-Grant provides stunning rhythm and has made a name for himself as a rock solid and highly creative drummer, both in the studio and on stage.
Having left the Juilliard School as principal bassist, Salima Barday moved to London where she plays in a number of leading orchestras and has recorded for such artists as Nitin Sawhney. Finally there is Suroj Sureshbabu, an invincible guitarist who is always in demand and regularly plays for high-profile musicians, most recently Sonu Nigam.
Between them Flux play a mountain of instruments: bansuri, upright and electric bass, acoustic and electric guitars, piano, synths, drums and percussion, western and Carnatic violin, sitar and voice. Expect to hear highly original intricate compositions with shades of Dubstep, classical music from the west and India, Drum n Bass, Jazz and a sound that is totally unique to Flux!
Shammi Pithia
Shammi Pithia is a British Asian composer and producer based in east London. Shammi is building a solid name for himself as a creative composer walking in the shadows of great artists such as Nitin Sawhney, who along with other major artists Talvin Singh and Niraj Chag have praised Shammi and his music.
In 2008 Shammi released his debut E.P. Cinema for the Ears, which lead to the release of his album Audio Descriptive and the singles The Seeker and Pacifist Theme in 2010. 2011 will see the release of his new E.P, which is currently in production. Over the past year Shammi has enjoyed support from both media in the UK and abroad giving him a truly global fan-base.
Shammi, who also plays the Bansrui, is currently performing his music live around the UK with the backing of his band Flux and other brilliant artists.
RICH MIX
35 – 47 Bethnal Green Road, London, E1 6LA
www.richmix.org.uk
BOX OFFICE:
020 7613 7498
Author:
World Music Central News Department
World music news from the editors at World Music Central