It's time to find your favorite censored music and play it loud and proud. As the official sponsor of Music Freedom Day, Freemuse.org has reached out to a whole host of collaborators to raise awareness of both banned music and silenced musicians.
With a 24-hour dedicated broadcast on the subject of censorship on Birmingham-based Radioyouthology.net, a showing and discussion group on the film Afghan Star at Holland's Royal Tropical Institute, a concert and discussion group with the Amman Complaints Choir and the Cairo Complaints Choir, as well as music and exhibition activities spread across the globe so you can go as banned to the bone as you want. You can get a list of event at http://musicfreedomday.org.
To further tempt you some of event and participating artists include DJ Shakeb Isaar, who will be presenting on Radio Arman FM in Kabul and a concert by French bands Fortune and Wax Taylor in Mumbai, India. A discussion group will be held at the Centre Culturel Fraçois Villon de Yaoundé in Cameroon. Music junkies in Zimbabwe will want to attend the meeting at Harare's Book Café with musicians Comrade Fatso & Chabvondoka, Outspoken & The Essence and Alexio & Shades of Black.
This year Egyptians will certainly be celebrating this year. They have on schedule a concert with the Sudanese musician Abazar Hamid at the Egyptian Center for Culture and Art.
Our North American friends will be treated to a Canadian Broadcasting report on music censorship in West Africa on the program Dispatches. Those in New York can check out Austin Dacey, founder of The Impossible Music Session, for a forum that will include a phone conversation with Deeyah and a Skype musical performance by some as yet unnamed musicians arrested and jailed by their own government.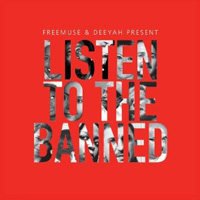 Europeans can meet up with Kurdish singer Ahmet Kaya for a discussion of musical freedom in Copenhagen or check out the Berlin event discussion focused on Cambodia with project partner Phare Ponleu Selpak. Barcelona's Radio Catalunya will mark Music Freedom Day with discussion and music by censored musicians. Italy's Hibrido Radio will start the celebration early on Wednesday, March 2 with a special radio program that will feature the Freemuse Compilation CD, Listen to the Banned.
It won't be all fun and games as some 2,000 Zimbabwean musicians will attempt to order the Zimbabwe Broadcasting Corporation to stop playing music for six hours on Music Freedom Day in protest over the nonpayment of more than $300,000 in unpaid royalties. The Zimbabwe Music Rights Association has ordered the Zimbabwe Broadcasting Corporation to not play any music from 6AM to 12PM. Finally, and perhaps the most poignant, a Freemuse observer will be standing in attendance with jailed singer Lapiro de Mbanga when he goes to court in Cameroon on March 3rd.
With news and information on concerts, radio and television events, the Freemuse compilation CD Listen to the Banned and artists interviews, Freemuse has all your Music Freedom Day needs waiting for you to step up and take a stand against oppression.
Now for those of you who read my "A Call for a Protest Song" and were wondering what protest songs were on folks' minds, here's a sampling of the responses I got.
Simone Snaith from Harmoni Mundi offered up from their collection:
"He Hesitated" Natacha Atlas (album: Ana Hina)

Inspired by Atlas's anti-war beliefs, and the idea of whether soldiers in Iraq ever "opened a door and saw a family and hesitated."

"Silent City" Kayhan Kalhor & Brooklyn Rider (album: Silent City)

" A quiet, mournful meditation on the fate of the Kurdish Iraqi city of Halabja, which Saddam Hussein's forces infamously attacked with chemical weapons in 1988, killing thousands of civilians. The piece incorporates improvised passages and Turkish and Kurdish melodies in an elegiac, slowly building paean to lost civilizations and the enduring power of life and hope to triumph over darkness and despair."

"Sevdah" Amira & Merima Kjluco (album: Zumra)

"The original Bosnian song, which this composition is based on, was written between the two World Wars. It speaks of destruction, things forever lost, people gone, nothing being the same again. Like a curse that keeps repeating itself, history makes this song poignantly relevant again and again."
Laura Sue Wilansky or the lovely Silver Nightingale gave us:
Songs of War and Politics

"Against the Law" – just released on the Songs of War and Politics compilation CD by and at Folk Alliance International. Performed at numerous events, rallies, etc.

"No Nukes Swing" – performed by a number of artists around the country, at numerous nuclear plant protests, alternative energy rallies and other venues.

I would also suggest just about anything by Chris Chandler, his work is brilliant! Also Anne Feeney has some great songs. There are many others with great protest songs, but right off the top of my head, those two come to mind.
Teresa Hudson sent us this:
Yury Shevchuk has been a musician and activist in Russia; his group, DDT, has been one of the most respected and beloved rock groups in that country for the past three decades. In U2's Moscow concert last year, Bono referred to him as "Our teacher….a great man…." and invited Shevchuk to join him onstage for an impromptu performance. Throughout his career, he has been a voice for his country's disenfranchised and disillusioned. I can think of no finer example of a musician who truly embodies and advocates freedom of expression, regardless of the personal cost.

Here are a few songs you might consider:

Rodina (Motherland)
Propavshii bez Vesti (Vanished Without a Trace)
Dim (Smoke)
Kontrevolutsi (Counterrevolution)
Volleys of Dawn
A Visit with a General
They Buried Bayonets
Mona-Lynn Courteau offered up:
Those of you who watched the protests in the Middle East and North Africa and wondered about the music behind the fight might want to check out Tunisian rapper El Général, Egyptian singer Ramy Essam, the Egyptian folk group El Tanbura, the Egyptian rappers Arabian Knightz, Cairo's rockers Hany Adel, Amir Eid and Sherif Mostafa and Egyptian musician Mohamed Mounir.
El Tanbura at January 25 revolution
Wisconsin protesters against Governor Scott Walker's attempt to ditch collective bargaining rights got a nod as Pittsburgh-based DJ Jasiri X filmed his video "American Workers vs. Multi-Billionaires" amongst the 70,000 protesters. In addition, a raucous flash mob of protesters at the Madison capital let loose with a song from Les Miserables and Musicians Union member Tom Morello played to a rowdy crowd on a cold February day, proving that if you get more than a few protesters together there's bound to be a song.
Les Misérables protest song in Madison capital (Flash mob)
We here at World Music Central hope that you connect to a Music Freedom Day event or find yourself on the line at a worthy protest or simply play a banned song really, really loud on your sound system to join the world in celebration of music, musicians and freedom everywhere.
Author:
TJ Nelson
TJ Nelson is a regular CD reviewer and editor at World Music Central. She is also a fiction writer. Check out her latest book, Chasing Athena's Shadow.
Set in Pineboro, North Carolina, Chasing Athena's Shadow follows the adventures of Grace, an adult literacy teacher, as she seeks to solve a long forgotten family mystery. Her charmingly dysfunctional family is of little help in her quest. Along with her best friends, an attractive Mexican teacher and an amiable gay chef, Grace must find the one fading memory that holds the key to why Grace's great-grandmother, Athena, shot her husband on the courthouse steps in 1931.
Traversing the line between the Old South and New South, Grace will have to dig into the past to uncover Athena's true crime.