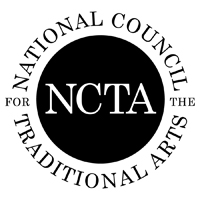 The National Council for the Traditional Arts (NCTA) announced with Nashville mayor Mayor Karl Dean and the Compass Records Group that Labor Day weekend, September 2-4, 2011, has been chosen as the date for the 73rd National Folk Festival.
One of the United States' largest and most prestigious celebrations of traditional music and culture, the National Folk Festival will be presented in downtown Nashville (Tennessee) from 2011 – 2013, with the final year in Nashville marking the Festival's 75th anniversary. Festival planners are currently working with city and state officials to determine the downtown site for the event, which will be announced in the near future.
"You can't have too much live music in Music City," Dean said. "The National Folk Festival is going to be a great addition to the music festivals already held in Nashville. It's a chance to display not only the traditional cultures and art of our city, but also the growing diversity of musical genres that call Nashville home."
The National Folk Festival is a free-to-the public event and is expected to draw upwards of 100,000 people to Nashville bringing an economic benefit of $10-15 million to the city. Festival planners selected Labor Day weekend with the goal of attracting holiday travelers from major metropolitan areas surrounding Nashville.
"What better place to celebrate the richness and variety of American culture than in Nashville, a vibrant, ascendant city in the heart of our nation," said NCTA Executive Director Julia Olin.
"Particularly in these economic times and as we recover from the flood, a free event with typical attendance of 100,000 to 180,000 is great for our hospitality industry, our community and tremendous exposure for sponsoring businesses and organizations," said Ralph Schulz, President of the Nashville Area Chamber of Commerce.
The National Folk Festival effort in Nashville will involve the entire community and bring together many diverse groups to work toward the common goal of building the event. The festival will shine a light not only on the traditional roots of music that has made Middle Tennessee world famous, but also on the musical and cultural traditions of immigrant groups new to Nashville and the region, with the goal of reflecting the increasingly multicultural character of the city, state and nation.
"The National Folk Festival is a perfect opportunity to show Nashville as the diverse, international community, economically and culturally, that it has become," said Consul-General of Japan Hiroshi Sato.
Nashville is the Host City for the 73rd, 74th and 75th National Folk Festivals produced by the National Council for the Traditional Arts (NCTA), the organization which created the festival in 1934, in partnership with Nashville's local National Folk Festival group, the Metropolitan Government of Nashville, the Community Foundation, the Nashville Convention and Visitors Bureau, the Nashville Chamber of Commerce and the Compass Records Group. A fundraising effort to support the festival is underway and both corporate and private sponsorship are being sought.
For more details, visit www.NashvilleNFF.org and www.nationalfolkfestival.com
Author:
World Music Central News Department
World music news from the editors at World Music Central