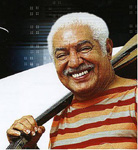 World Music Central's list of musicians, scholars and music industry professionals who left us in 2008.
August
3
Erik Darling, 74, songwriter and musician. Mr. Darling was a musician and songwriter in the folk music scene during the 1950s and 1960s. He formed the group The Tunetellers, which later became The Tarriers, who climbed to #4 on the Billboard chart with their version of "Banana Boat Song." He would later join The Weavers and then formed The Rooftop Singers, known for their hit "Walk Right In." His credits include the solo recording True Religion and the song "Babe I'm Gonna Leave You," written with Paul Bennett.
Roger Dean, 65, musician. Mr. Dean was a guitarist with John Mayall's band, the Bluesbreakers, and the band Nu Notes. He later went on to work as a studio musician for television and in cruise ship bands. In his later years Mr. Dean was a music professor in various schools in Great Britain.
Louis Teicher, 83, musician. Mr. Teicher was a pianist best remembered as half the duo Ferrante & Teicher. The duo's recordings include Rhapsody, Body & Soul and Denizens of the Deep. The pair also had several pop hits like "Theme from the Apartment," "Exodus" and "Midnight Cowboy."
4
Eri Kawai, 43, singer and composer. Ms. Kawai was a Japanese singer who worked on the classical music, as well as in the pop and world music scenes. She also collaborated with the video game composer Yasunori Mitsuda on several works. Her discography includes Wāzu Wāsu no Bōken, Prayer, Utawarerumono End Theme and Soma Bringer
Nicola Rescigno, 92, conductor. A respected opera conductor, Mr. Rescigno debuted with the Brooklyn Academy of Music's production of La Traviata. During his career he worked with such stars as Plácido Domingo, Teresa Berganza, Maria Callas and stage director Franco Zeffirelli while at the Dallas Opera. He also worked at the Metropolitan Opera and the San Francisco Opera, as well as appearing as a guest conductor in Paris, Vienna and Buenos Aires. His recordings include Tosca with Mirella Freni, Lucia di Lammermoor with Edita Gruberova and L'elisir d'Amore with Luciano Pavarotti.
5
Robert Hazard, 59, musician and songwriter. Mr. Hazard is perhaps best known for his song "Girls Just Wanna Have Fun," sung by Cyndi Lauper. He also wrote the songs "Escalator of Live" and "Change Reaction." He later turned his talents to country music with recordings The Seventh Lake, Blue Mountain and Troubadour.
Reg Lindsay, 79, singer and songwriter. Mr. Lindsay was an Australian country and western singer and songwriter. He is best remembered for his hit song "Armstrong" and tracks "July You're a Woman," "Silence on the Line" and "Empty Arms Hotel." His other recordings include Secrets of Life, No Slowin' Down and Reasons to Rise. He was honored with three Golden Guitar Awards and an induction into Australia's Country Music Hall of Fame.
9
Gianluca Baldo, 47, musician. Mr. Baldo was an Italian frame drum maestro and specialist who was the organizer of the festival Frame Drummers Meeting in Barcelona, Spain. Mr. Baldo was also an accomplished artist and painter.
10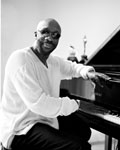 Isaac Hayes, 65, musician and songwriter. Mr. Hayes is perhaps best known for his film score to the 1971 movie Shaft for which he earned an Academy Award and two Grammy Awards. Along with David Porter, Mr. Hayes was a producer and songwriter for the soul sound of Stax Records. Mr. Hayes earned a spot in the Songwriters Hall of Fame in 2005 and the song "Soul Man" performed by Sam & Dave earned Hayes and Porter a spot on the top 50 best ever song lists by Grammy Hall of Fame, The Rock & Roll Hall of Fame, Rolling Stone and the RIAA Songs of the Century. Additional recordings by Mr. Hayes include Hot Buttered Soul, Black Moses and Don't Let Go.
Alexander Slobodyanik, 65, musician. Mr. Slobodyanik was a classical pianist who played with such orchestras as the Chicago Symphony, the Kirov Orchestra, the Royal Philharmonic and St. Petersburg Philharmonic.
11
Don Helms, 81, musician. Mr. Helms will be remembered as the steel guitarist for Hank Williams's Drifting Cowboys, appearing on more than 100 recordings made by Hank Williams. Mr. Helms can also be heard on such country his as Patsy Cline's "Walking After Midnight, Lefty Frizzell's "Long Black Veil" and Loretta Lynn's "Blue Kentucky Girl." Mr. Helms also recorded with Johnny Cash, the Wilburn Brothers and Hank Williams, Jr.
12
Christie Allen, 53, singer. Ms. Allen was a pop singer with singles "Falling In Love With Only You," "Goosebumps" and "He's My Number One." Her CD credits include Magic Rhythm and Detour.
Donald Erb, 81, composer. Mr. Erb was a composer on the avant-garde music scene. He is perhaps best remembered for his works Concerto for Brass and Orchestra, Klangfarbenfunk and The Seventh Trumpet. In addition, Mr. Erb held a chair on a National Endowment for the Arts panel; was president of the American Music Center and received grants and fellowships from such institutions as the Rockefeller Foundation, the Guggenheim Foundation and the Aaron Copland foundation.
14
Lita Roza, 82, singer. Ms. Roza is best remembered for her hit recording of "(How Much Is) That Doggie in the Window?" in 1953, which earned her a number one spot on the UK Singles Chart. Her other singles include "Changing Partners," "Let Me Go Lover" and "What Am I Supposed To Do" Her albums include Listening in the After-hours and Love Is the Answer.
15
Jerry Wexler, 91, record producer. Once a music journalist for Billboard Magazine turned recording executive, Mr. Wexler is credited with coining the term "rhythm and blues. He will be remembered for having signed or produced some of the biggest names in the business like Ray Charles, Aretha Franklin, Wilson Picket, Bob Dylan and Led Zeppelin. Mr. Wexler was inducted into the Rock and Roll Hall of Fame in 1987.
16
Dorival Caymmi, 94, singer and songwriter. Mr. Caymmi will be remembered as major contributor to Brazilian popular music. Beyond his own recording career, Mr. Caymmi's compositions became quickly popular and covered by such artists as Carmen Miranda and João Gilberto, like his "O Samba Da Minha Terra" which has achieved standard status in Brazil. His compositions include "Doralice," "O Que é Que a Baiana Tem," "Saõ Salvador" and "Das Rosas."
Ronnie Drew, 73, singer. Mr. Drew is best remembered as one of the founders of the group The Dubliners, known for their recordings Finnegan Wakes, A Drop of the Hard Stuff and Hometown. Mr. Drew's solo recordings include Dirty Rotten Shame, An Evening with Ronnie Drew, The Ballad of Ronnie Drew and There's Life in the Old Dog Yet. Mr. Drew collaborated with other artists like Christy More, The Pogues and the Dropkick Murphys.
Johnny Moore, 70, musician. Mr. Moore was one of the founding members and trumpet player for the Jamaican group The Skatalites. He later became a member of the band the Soul Vendors and recorded with Bob Marley. Mr. Moore's discography includes Ska Authentic with The Skatalites, Wail'n Soul'm Singles Selecta with Bob Marley & The Wailers and Chicken Scratch with Lee Perry.
18
Pervis Jackson, 70, singer. Mr. Jackson is best known as the bass singer for the R & B group The Spinners. The Spinners discography includes The Original Spinners, Mighty Love and Down to Business. Mr. Jackson was a member of the group up until his death.
19
LeRoi Moore, 46, musician. Mr. Moore will be remembered as a saxophonist, and often arranger, for the Dave Matthews Band. He also co-wrote the groups "Too Much" and "Stay (Wasting Time)." Mr. Moore was also a jazz musician, working with the likes of John D'earth and Dawn Thompson, and founding the Charlottesville Swing Orchestra.
20
Phil Guy, 68, musician. Younger brother of musician Buddy Guy, Phil Guy was a blues guitarist who started out playing with the harmonica player Raful Neal before going on to play with Junior Wells. Mr. Guy's discography includes the recordings Bad Luck Boy, Tina Nu, Tough Guy, Say What You Mean and He's My Blues Brother with his own brother Buddy Guy.
21
Jerry Finn, 39, record producer. Mr. Finn was a record producer best known for his work with the Blink-182 and their recordings The Mark Tom and Travis Show (The Enema Strikes Back), Take off Your Pants and Jacket and Greatest Hits. Mr. Finn also produced Morrissey's You Are The Quarry and the upcoming Years of Refusal. He also produced for Alkaline Trio, Green Day and The Vandals.
Buddy Harman, 79, musician. Mr. Harman was a session musician and drummer at the Grand Ole Opry. He appeared on over 18,000 recordings with artists like, Tammy Wynette, Patsy Cline, Dolly Parton, Elvis Presley and Johnny Cash. In addition to his studio sessions, Mr. Harman was a regular on the Grand Ole Opry. In 1981, Mr. Harman received the "Drummer of the Year" award from the Academy of Country Music.
22
Ralph Young, 90, singer. Mr. Young was the singing partner to Tony Sandler, known to most as Sandler and Young. Sandler and Young started out at the Las Vegas Thunderbird Hotel & Casino, appearing in Polly Bergen's show. The pair would go on to release the recordings Side by Side, Pretty Things Come in Two's and On the Move, among others. The singing duo also appeared on television shows like The Ed Sullivan Show, The Milton Berle Show and The Tonight Show with Johnny Carson.
23
Jimmy Cleveland, 82, musician. Mr. Cleveland was a jazz trombonist, famous for playing with the likes of Sarah Vaughn, Quincy Jones, Lionel Hampton, Miles Davis and Oscar Peterson. His discography includes Introducing Jimmy Cleveland and His All Stars, Complete Recordings, Rhythm Crazy, Soul on Top with James Brown and Miles Ahead and Porgy and Bess with Miles Davis.
Steve Foley, 49, musician. Mr. Foley was a drummer for the bands Curtiss A, The Replacements and Bash & Pop. The Replacements recording "When It Began" won a 1991 MTV Video Music Award. Mr. Foley later joined the group Wheelo and recorded their Something Wonderful.
25
Pehr Henrik Nordgren, 64, composer. Mr. Nordgren was a composer from Finland. He is noted for his use of traditional Finnish instruments, as well as the Japanese influences he acquired from his musical studies in Tokyo and work with Yoshio Hasegawa. A prolific composer, Mr. Nordgren's compositions include Symphony No. 1 op 20, Concerto for Strings, Elegia Vilho Lammelle and Equilibrium.
Josef Tal, 97, composer. Mr. Tal is noted as establishing the first electronic studio in Israel at Hebrew University and creating a system for computer-generated compositions. Mr. Tal also was instrumental in founding the university's musicology department. Mr. Tal was an extraordinarily prolific composer with operas Joseph, Der Turm and Massada, as well as, orchestral works Six Symphonies and Three Piano Concertos and instrumental works Six Sonnets and Sonata for Viola and Piano, among many other works to his credit.
28
Gilbert Moorer, 67, singer. Mr. Moorer is best remembered as a singer for the group The Esquires. The group had the hit debut "Get On Up" and follow-up success with "And Get Away," "You Say," and "Girls in the City," all of which made it onto the US Black Singles charts.
30
Eldon Rathburn, 92, composer. Mr. Rathburn was a composer, sometime referred to as the "dean of Canadian film composers." Mr. Rathburn composed for more than 250 films during his career. Mr. Rathburn composed scores to such films as To the Ladies, Drylanders, Skyward and the First Emperor of China.
31
Jerry Reed, 71, singer and musician. Mr. Reed was known throughout the country music scene as a singer, guitarists, songwriter and a sessions musician. Some of his hit singles include "Guitar Man," "Are You from Dixie (Cause I'm from Dixie Too)" and "A Good Woman's Love," as well as albums Nashville Underground, What Comes Around and The Gallant Few. Mr. Reed was awarded a Grammy for Best Male Country Vocal for "When You're Hot, You're Hot." He also sang the song "East Bound and Down" which was the theme song to the movie Smokey and the Bandit in which he also acted.
Author:
TJ Nelson
TJ Nelson is a regular CD reviewer and editor at World Music Central. She is also a fiction writer. Check out her latest book, Chasing Athena's Shadow.
Set in Pineboro, North Carolina, Chasing Athena's Shadow follows the adventures of Grace, an adult literacy teacher, as she seeks to solve a long forgotten family mystery. Her charmingly dysfunctional family is of little help in her quest. Along with her best friends, an attractive Mexican teacher and an amiable gay chef, Grace must find the one fading memory that holds the key to why Grace's great-grandmother, Athena, shot her husband on the courthouse steps in 1931.
Traversing the line between the Old South and New South, Grace will have to dig into the past to uncover Athena's true crime.