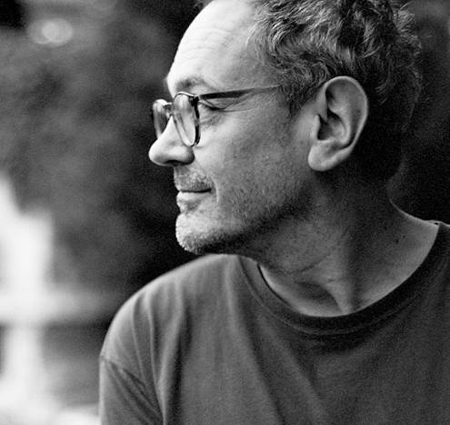 World Music Central's list of musicians, scholars and music industry professionals who left us in 2008.
September
2
Arne Domnérus, 83, musician. Mr. Domnérus, nicknamed Dompan, was a jazz saxophonist and clarinetist from Sweden. He played with the likes of James Moody, Clifford Brown and Charlie Parker in a tour of Sweden in 1950. His discography includes Rockin Chair, Duets for Duke with Bengt Hallberg, Skyline Drive with Benny Carter and Face to Face with Bernt Rosengren.
3
May Shin, 91, singer. Ms. Shin was a Burmese singer and actress in the 1930s to the 1950s. She found acting and singing fame with the A1 Film Company. She was well known for the songs "Shin Thi Wili," "Pyo Mhar Tan," "Kayay Say Taman" and "Chit Phet Thet Lyar."
Pierre Van Dormael, 56, musician. Mr. Van Dormael was a guitarist from Belgian who played with the James Baldwin Project and with the jazz group Nasa Na Band. He is also credited for film soundtracks Toto Le Héros and Le Huitième Jour for his film director brother Jaco Van Dormael. Mr. Van Dormael was awarded the Belgian Django d'Or award in 2007.
Géo Voumard, 87, composer and producer. Mr. Voumard was a composer, producer and musician. He is perhaps best known as one of the founders of the Montreaux Jazz Festival. Mr. Voumard began his career as a pianist, composer and musical director for Radio Lausanne. He later became station director. He is also credited with co-writing and winning with Émile Gardaz the first Eurovision Song Contest song "Refrain." Mr. Voumard's discography includes Flavio Ambrosetti Sextet, Géo Voumard Trio and Various – The Golden Swing Years 1942-1947.
4
Waldick Soriano, 75, composer and singer. Known for his brega style of Brazilian song, Mr. Soriano was a popular singer and composer in Brazil. His recordings include Quem És Tu?/Só Você, Ciúmes/Desunião, Enfim Você Voltou/Pensei Que Estava Sonhando and Quero Ser Teu Escravo.
6
Nicole Lai, 36, singer and songwriter. Ms. Lai was a singer and performer from Singapore best known for her collaborations with Aaron Kwok, Jolin Tsai and Stefanie Sun. She also provided vocals for live performances with Julia Peng and Eric Moo. Her songwriting credits include Freedom and To Be Continued.
Ray Loring, 65, composer. Mr. Loring was a composer best known for his 1971 film score Ruby. Mr. Loring also scored theme music for the television series Nova including the episodes First Flower and The Last Great Ape. Mr. Loring was also a music professor at Endicott College and Gordon College.
7
Peter Glossop, 80, singer. Mr. Glossop was an operatic baritone, noted for his performance at La Scala in Milan as the only Englishman to have performed Verdi at the famed opera house. He will be remembered for his roles in Don Giovanni, Don Carlos and La Bohème for the Royal Opera. His recordings include Macbeth, Les Troyens, Pagliacci and Otello.
8
Bheki Mseleku, 53, musician and composer. Mr. Mseleku was a guitarist, pianist, saxophonist, composer and arranger. Mr. Mseleku started out as an organ player for the group Spirits Rejoice. He would later go on to perform at the Newport Jazz Festival and Ronnie Scott's Jazz club. His discography includes Celebrations, Meditations, Star Seeding and Home at Last.
Kunnakudi Vaidyanathan, 73, musician and composer. Mr. Vaidyanathan was an Indian classical violinist best known for his collaborations with T.N. Rajarathinam Pillai, Thiruvenkadu Subramania Pillai and Valayappatti Subramanian. Mr. Vaidyanathan's career includes film scores Vaa Raja Vaa, Agathiyar and Raja Raja Chozhan.
Hector Zazou, 60, composer and record producer. Mr. Zazou was a composer and producer best known for his international collaborations with the likes of Harold Budd, Sandy Dillion, Mimi Goese, Sevara Nazakhan and Carlos Nuñez. His 1994 Chansons Des Mers Froides (Songs from the Cold Seas) included Björk, John Cale, Tokiko Kato, Suzanne Vega and Värttina among others. His discography includes Géographies, Sahara Blue, Glyph, Lights in the Dark, Sainkho Out of Tuva, In the House of Mirrors, Les Nouvelles Polyphonies Corses, and Corps Électriques.
10
Patrick Flynn, 72, composer and conductor. Mr. Flynn was the conductor of the Saginaw Bay Symphony Orchestra. His other conducting credits include the Riverside Philharmonic, the American Ballet Theatre, the Australian Opera, the BBC Philharmonic and the English National Ballet. He will also be remembered for his rock opera Ned Kelly.
Robert Glasgow, 83, musician. Mr. Glasgow was an organist and professor at the University of Michigan. He will be remembered for his performances of Liszt, Mendelssohn, Schumann and Franck. His recordings include Robert Glasgow Plays César Franck. He was awarded the International Performer of the Year by the American Guild of Organists in 1997.
Vernon Handley, 77, conductor. Mr. Handley worked with such orchestras as the Guilford Philharmonic Orchestra, Tonbridge Philharmonic, the London Philharmonic and the Ulster Orchestra. He held a conductor emeritus position at the Royal Liverpool Philharmonic and was appointed as the principal conductor for the English Symphony Orchestra. His recordings include Music for Orchestra, Fantasia on Sussex Folk Tunes and The Happy Forest.
12
Marjorie Thomas, 82, singer. Ms. Thomas was an opera singer known for her performances with the Royal Opera House, the Promenade Concerts and the Three Choirs Festivals. Her roles include Ariadne Auf Naxos, Das Rheingold, A Midsummer Night's Dream and Die Meistersinger von Nürnberg. Her recordings include Mahler's Third Symphony, Brahms's Liebeslieder Waltzes and Bach's Christmas Oratorio. She later became a music professor at the Royal Academy of Music.
Charlie Walker, 81, singer. Mr. Walker was a country music singer and disc jockey best remembered for his hit "Pick Me Up On Your Way Down." Mr. Walker also was part of The Grand Ole Opry weekly radio show. His recordings include "Only You, Only You," "I'll Catch You When You Fall" and "Close All the Honky Tonks."
15
Richard Wright, 65, musician and songwriter. Mr. Wright was a pianist, keyboardist and vocalist best known for his work with the group Pink Floyd. Mr. Wright is credited with writing music for Pink Floyd's Dark Side Of The Moon and Wish You Were Here. Mr. Wright's solo recordings include Wet Dream and Broken China. He also appeared on David Gilmour in Concert, On an Island and Remember That Night – Live from the Royal Albert Hall with David Gilmour. He also played keyboards and co-produced the recording Barrett with Syd Barrett.
16
Andrei Volkonsky, 75, composer. Mr. Volkonsky was a Russian conductor, composer and harpsichordist. He was known as an experimentalist and often ran contrary to the Soviet government. His compositions include Rus, The Face of the World and Musica Stricta. His compositions for film include The Wonderful Weaver/The Magic Weaver, The War Under the Roofs and The Lion's Grave.
Norman Whitfield, 68, songwriter and record producer. Mr. Whitfield is perhaps best remembered as one of the founders of the Motown sound and for the later psychedelic soul sound. Mr. Whitfield is credited with writing such hits as "I Heard It Through the Grapevine," "Ain't Too Proud To Beg," "War" and "Papa Was a Rolling Stone." Mr. Whitfield produced such artists as The Temptations, Diana Ross & The Supremes and Marvin Gaye. He was inducted into the Songwriter's Hall of Fame in 2004.
18
Mauricio Kagel, 76, composer. Mr. Kagel was a composer known for his avant-garde theatrical performances. His compositions include Staatsheater, Ein Aufnhmezustand and Con Voce. Mr. Kagel also taught at the State University of New York at Buffalo, the Berlin Film and Television Academy and Cologne Conservatory.
19
Earl Palmer, 83, musician. Mr. Palmer was a sessions drummer for likes of Little Richard, Tom Waits, Frank Sinatra, Ray Charles and Eddie *censormode*ran. His discography includes the recordings The Fabulous Little Richard, Sinatra and Swingin' Brass, Accent on Africa with Cannonball Adderly and Season in the Sun with The Beach Boys. He also worked as a drummer on the scores to such films as Judgment at Nuremberg, Hud and Cool Hand Luke.
Dick Sudhalter, 69, musician. A jazz trumpeter, Mr. Sudhalter played with the New York Jazz Repertory Company and founded the groups the New Paul Whiteman Band and co-founded the Classic Jazz Quartet. He also wrote about jazz for the New York Post and authored the books Lost Chords: White Musicians and Their Contribution to Jazz, 1915-1945 and Stardust Melody.
20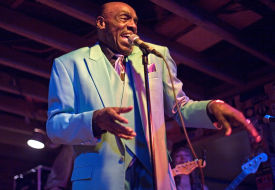 Nappy Brown, 78, singer. Born Napoleon Brown Culp, Mr. Brown is best known as a blues singer with the hits "Don't Be Angry" and "Night Time Is the Right Time." Mr. Brown toured with the likes of Jackie Wilson, Ray Charles, Muddy Waters and Howlin' Wolf. His recordings include Tore Up and Long Time Coming.
22
Connie Haines, 87, singer. Ms. Haines was a singer with the Tommy Dorsey Orchestra and Frank Sinatra. Ms. Haines also performed in several movies, including Birth of a Band, A Wave, A WAC and a Marine with the Freddie Rich Orchestra and Moon Over Las Vegas. Her discography includes Night & Day and The Golden Years of Frank Sinatra.
23
Brock McElheran, 90, conductor. Mr. McElheran was a conductor and teacher at the Crane School of Music at SUNY Potsdam. His conducting credits include works for the Philadelphia Orchestra, the Crane School of Music and for the 1980 Winter Olympics closing ceremonies. Mr. McElheran also wrote the book Conducting Technique: For Beginners and Professionals which went on to be use as a conducting textbook in many music programs.
24
Cherry Smith, 65, singer. Ms. Smith is best known as a backup singer for Bob Marley's group The Wailers. Her discography includes Simmer Down, I Need Your Love, Lonesome Feelings and Let the Lord Be Seen In You.
Vice Vukov, 72, singer. Mr. Vukov is best known as a popular singer in Yugoslavia, participating in the Eurovision Song Contest with the songs "Brodovi" and "Čežnja." He is remembered for his performances of the patriotic songs "Zvona Moga Grada" and "Tvoja Zemlja." He later became a politician and won a seat in the Croatian Parliament.
25
Horatiu Rădulescu, 66, composer. Mr. Rădulescu was a Romanian composer regarded for his sound processing spectral technique. He also founded the Lucero Festival in France. His compositions include Everlasting Longings, Clepsydra, Angolo Divino and Cinerum. His discography includes Intimate Rituals, Lao Tsu Sonatas and Horatiu Radulesc.
26
Bernadette Greevy, 68, singer. Ms. Greevy was an operatic mezzo soprano from Ireland. Her operatic roles include Carmen, The Rape of Lucretia, Hérodiade and Samson et Dalila. She was also the founder and director of the Anna Livia Dublin International Opera Festival and an artist-in-residence at the Dublin Institute of Technology in the Faculty of Applied Arts.
Marc Moulin, 66, musician. Mr. Moulin was a jazz and electronic pop keyboardist. He was a member of such groups as Aksak Maboul and Telex. His discography includes the recordings Ball of Eyes, Sam Suffy, Placebo, Maessage, Entertainment and I Am You.
Yonty Solomon, 71, musician. Mr. Solomon was a pianist best known for his orchestral performances of Debussy, Ravel, Granados and Chopin. He also formed the group Solomon Trio and worked as a musical advisor to television and film companies. Mr. Solomon was also a professor at the Royal College of Music and Trinity College of Music.
27
Mahendra Kapoor, 74, singer. Mr. Kapoor was a playback singer remembered as the singer in Indian films for Dada Kondke. He had recorded the hits "Chalo Ek Baar Phir Se Ajnabi Ban Jayen Hum Dono" and "Neele Gagan Ke Taale." He also worked as the playback singer in V. Shantaram's 1958 movie Navrang and recorded many songs for B.R. Chopra Films. His discography includes Ghazals of Ghalib and Peedan Da Paraga.
29
Stan Kann, 83, musician. Mr. Kann was the resident organist for the Fox Theatre in St. Louis for 22 years.
30
Henry Adler, 93, musician. Mr. Adler was a drummer and music teacher best known as the teacher to famed drummer Buddy Rich. Mr. Adler also co-authored with Mr. Rich the classic instructional book Buddy Rich's Modern Interpretation of Snare Drum Rudiments. He also collaborated on the book How to Play Latin American Rhythm Instruments and was on the advisory board of Modern Drummer Magazine.
Author:
TJ Nelson
TJ Nelson is a regular CD reviewer and editor at World Music Central. She is also a fiction writer. Check out her latest book, Chasing Athena's Shadow.
Set in Pineboro, North Carolina, Chasing Athena's Shadow follows the adventures of Grace, an adult literacy teacher, as she seeks to solve a long forgotten family mystery. Her charmingly dysfunctional family is of little help in her quest. Along with her best friends, an attractive Mexican teacher and an amiable gay chef, Grace must find the one fading memory that holds the key to why Grace's great-grandmother, Athena, shot her husband on the courthouse steps in 1931.
Traversing the line between the Old South and New South, Grace will have to dig into the past to uncover Athena's true crime.