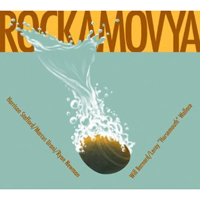 Rockamovya – Rockamovya (Young Tree Records YTR-0206, 2008)
Scholars Word – Make Way (Scholars Word, 2008)
John Brown's Body – Amplify (Easy Star Records ES-1017, 2008)
Lest anyone ever think me unpatriotic, let me state that one reason I'm proud to be an American is the vitality of the U.S. reggae scene. It may forever be an underground scene not poised to be the next big thing, but it's grown strong through taking cues from Jamaican sources and the infusion of original ideas.
A side project of northern California reggae band Groundation, Rockamovya features Groundation core members Harrison Stafford (guitar, vocals), Marcus Urani (keyboards) and Ryan Newman (bass) along with veteran Jamaican drummer Leroy "Horsemouth" Wallace and jazz guitar great Will Bernard. The resulting sound is a cool, fiery mixture of reggae pulse and jazz freestyle, ranging from the razor-sharp opening instrumental "Take the Night" to the measured cadence and brooding feel of "Battle Within" to the pure fun patchwork of "Horse Dance." Bernard and Urani are spot-on, adding sweet, spacey licks and tricks to Wallace's incredibly nimble drumming, Newman's snug bass and Stafford's colorful vocal asides. Smart and seamless, this musical meeting is a winner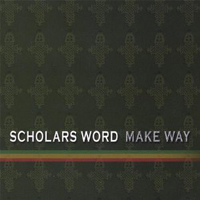 Florida-based Scholars Word take a traditional approach to reggae, with heavy drum and bass riddims, thoughtful lyrics and a mystical, slightly ominous tone that makes you tune in and take heed. Their latest release Make Way permeates slow and steady, stating its case through such subtleties as the "what they gonna do" refrain on the title track, cunningly placed saxophone breaks and the uncompromising message of songs like the anti-war "Crime." Low-key yet plentifully potent, there's a good bit of reggae magic at work on this disc.
For their last few releases, John Brown's Body (who hail from Ithaca, New York and take their name from the charismatic 19th century emancipator) has been forging a uniquely experimental reggae style with a wall-of-sound approach that makes room for snatches of electronica, rock, hip-hop and lyrics that are sometimes cryptic though always compelling. There've been some personnel changes in the band since their fine 2005 release Pressure Points, but I'm pleased to report that their new disc Amplify is another landmark of modern reggae with layered arrangements and dramatic melodic sweeps adorning rolling grooves that move mind and body ever forward.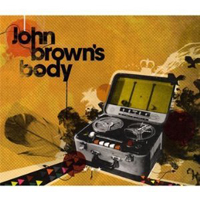 The band adds a dose of funk here and there, brings in a typically meditative guest vocal by Vaughn Benjamin (of the great St. Croix reggae band Midnite), keeps their subject matter consistently positive and once again proves adept at finding new and different ways to communicate through reggae music.
Buy the CDs:
Rockamovya, Make Way and Amplify
Author:
Tom Orr
Tom Orr is a California-based writer whose talent and mental stability are of an equally questionable nature. His hobbies include ignoring trends, striking dramatic poses in front of his ever-tolerant wife and watching helplessly as his kids surpass him in all desirable traits.