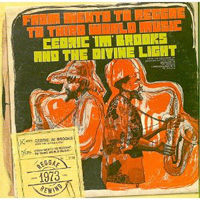 Cedric "Im" Brooks and the Divine Light – From Mento to Reggae to Third World Music (17 North Parade VP 4118, 2008)
Cocoa Tea – The Sweet Sound of Cocoa Tea (17 North Parade VP 4123, 2008)
African Dub All – Mighty Chapters 1,2,3 & 4 (17 North Parade VP 4106, 2007)
Named for the Kingston, Jamaica address of Randy's Record Mart and the adjacent studio where so much great reggae music was recorded and sold in the '60s, '70s and '80s, the 17 North Parade label was recently established by American-based VP Records. If the quality of the label's initial releases is any indication, we're in for a deeply cut swath of classic Jamaican sounds.Saxophonist, arranger and bandleader Cedric "Im" Brooks and his band The Divine Light (later called the Light of Saba) saw to it that their hybrid reggae retained strong elements of traditional Jamaican mento and African rhythms as well as the prominent horns that had been the norm during the ska era. While the title of their 1973 album From Mento to Reggae to Third World Music (reissued as part of the 17 North Parade/VP "Reggae Rewind" series) spells out the gist of that fusion, there's also links to jazz and Latin sounds in the music.
The sassy opener "Nobody's Business" pits mento phrasing against Brooks' swinging sax to burn the tune squarely into your brain in less than two minutes. That song and pretty much everything every other is a cover version or a take on a traditional tune, so the distinction lies in what Brooks and co. do to make the songs their own. A rumbling foundation of Jamaican and Latin hand percussion holds the bottom line with anchoring bass as guitars take turns holding the accented off beat or riffing in forward motion. Up top, the expected sax, trumpet and trombone are sweetened with colorful additions of clarinet, flute and penny whistle.
There are instrumental and vocal selections, the latter including both pure fun (Alton Ellis' "Let's Do Rock Steady") and emergent Rastafarian seriousness (the Wailers' "Put It On," the Abyssinians' "Satta Massa Gana"). Under 40 minutes in length, the disc is nonetheless one scorcher after another.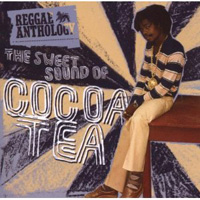 Before the Jamaican dancehall style turned into a boorish approximation of American rap, it was a perfectly agreeable, more easygoing relative of roots reggae. One of its early stars was Cocoa Tea, who's celebrated on the two-CD set The Sweet Sound of Cocoa Tea. His warm, nimble voice gave a nice human touch to the digital rhythms that dominated Jamaican music for a spell in the '80s and '90s, and he handled love songs and conscious tunes with equal ease.
These two discs are something of a mini-lesson in recent Jamaican musical history, showing how this truly talented singer rode out the changes that overcame the blander aspects of dancehall to embrace the resurgence of roots that's once again at the heart of reggae. So while there's many a great song to be heard on this set, the best of the lot come toward the end where Cocoa Tea wields an unbeatable mix of soul and spirit on tracks like "Holy Mount Zion," "Israel's King" and "Save Us Oh Jah." If there's a link to be heard between original reggae masters like the late Dennis Brown and such later torchbearers as Luciano, Cocoa Tea is the man, and this is a richly satisfying sampler of his work.
Just as reggae itself was influenced by other genres, it begat a few of its own. Key among these is dub, the longstanding art of remixing and enhancing reggae tracks to create mostly instrumental versions that often take mind-messing sonic turns while keeping reggae's core bass and drums firmly at the center. Numerous Jamaican producers, engineers and players contributed to making dub not only a potent offshoot of reggae but also a homegrown-turned-international phenomenon that's had a significant impact on the way a lot of music is played and recorded today.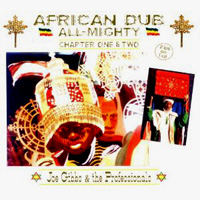 Originally recorded between 1975 and 1979 at Joe Gibbs Studio in Kingston, Jamaica, the four CDs that comprise the African Dub series represent some of the hardest rhythms laid down by the island's greatest players (credited as Joe Gibbs and the Professionals). These tracks were mixed by the late Errol "ET" Thompson, a wizardly studio engineer who really knew how to keep dub reggae's inner pulse throbbing. Yet at the same time he wasn't reserved when it came to lacing the grooves with echo, delay, reverb and abrupt sound effects, making all this as much a testament to ever-increasing studio technology as to the skills of the musicians who played them. Previously obtainable as four separate and often hard-to-find volumes, it's great to now have these dub masterpieces all in one box.
Buy the CDs From Mento to Reggae to Third World and The Sweet Sound of Cocoa Tea
For the boxed set, check www.17northparade.com.
Author:
Tom Orr
Tom Orr is a California-based writer whose talent and mental stability are of an equally questionable nature. His hobbies include ignoring trends, striking dramatic poses in front of his ever-tolerant wife and watching helplessly as his kids surpass him in all desirable traits.