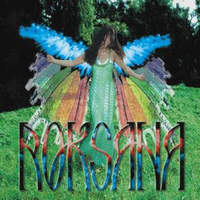 Roksana
Barwy Absolutely Live (Wydawnictwo 21, 2006)
Ukrainian singer and keyboardist, Roksana Vikaluk's live CD Barwy is a journey of peace and tranquility. Rooted in the traditions of her Ukrainian homeland and time spent in Poland, Roksana's silky smooth voice is the single element that propels each and every track.
"Oh, Sleep," "Swim, You Little Swan" and "The Wedding Song" evoke the power of Celtic singer Enya, but posses a more spare quality with Roksana's keyboards. Tracks taken from 2005 performances in Nagano
and Morag are wrapped in the blanket of Roksana's keyboard work, but it's her voice that creates a dreamy landscape of serenity.
Tracks like "The Stars" and "Holy Father" reflect such sweetness and depth of vocal range that might just possibly send the listener to the rafters.
Simple, without being simplistic, Bawry is never hurried or frantic, allowing Raksana's voice to unfold the melody like the petals of a flower.
Buy it fromhttp://www.tylkomuzyka.pl/product_info.php?products_id=149.
More information from:
http://www.wydawnictwo21.com.
Author:
TJ Nelson
TJ Nelson is a regular CD reviewer and editor at World Music Central. She is also a fiction writer. Check out her latest book, Chasing Athena's Shadow.
Set in Pineboro, North Carolina, Chasing Athena's Shadow follows the adventures of Grace, an adult literacy teacher, as she seeks to solve a long forgotten family mystery. Her charmingly dysfunctional family is of little help in her quest. Along with her best friends, an attractive Mexican teacher and an amiable gay chef, Grace must find the one fading memory that holds the key to why Grace's great-grandmother, Athena, shot her husband on the courthouse steps in 1931.
Traversing the line between the Old South and New South, Grace will have to dig into the past to uncover Athena's true crime.