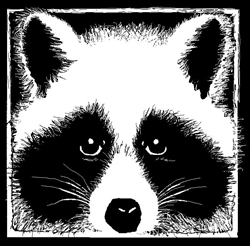 Wilkesboro (North Carolina), USA – Magical moments greeted record crowds at MerleFest 2006, the 19th annual festival in celebration of the music of the late Merle Watson and his father Doc Watson. Wilkes Community College presented the event on April 27 30 on its campus in Wilkesboro, NC.
MerleFest again drew an enormous, well behaved, and appreciative audience with a preliminary estimated total participation including volunteers and school children of 82,618, according to Managing Director Ted Hagaman. This surpasses last year's 80,104. Paid attendance increased by 14% more than 2005 to 44,031 partially reflecting a change in formula to reflect attendance more accurately.
Without that adjustment, paid participation would have still jumped by 5%. Wilkes Community College will present MerleFest 2007 on April 26 29, 2007.
A preliminary estimate calculates that the regional economic impact of MerleFest 2006 will reach a new record of $16,374,948. MerleFest 2005 had an estimated impact of $14,554,991, three years after 2002's former record of $15,045,673. Proceeds from MerleFest have permitted Wilkes Community College to make numerous capital improvements, including the Eddy Merle Watson Memorial Garden for the Senses, the Doc & Merle Watson Theatre, fiber-optic wiring for the campus, and the endowment of scholarships for its students.
MerleFest has pledged $1,220,000 to the Next Step Campaign, the first phase of which includes the Science & Technology Building scheduled to open this fall. Over its first 18 years, MerleFest contributed $5.7 million to Wilkes Community College.
MerleFest 2006 offered food, crafts, family and children's' activities, and performances by nearly 90 Americana music acts, including Doc Watson and Merle's son Richard; the Avett Brothers; Rory Block; David Bromberg Quartet; Alison Brown Quartet; Sam Bush Band; Guy Clark; John Cowan Band; Jerry Douglas Band; Béla Fleck & The Flecktones; Eliza Gilkyson; Sarah Lee Guthrie and Johnny Irion;
Emmylou Harris; Hot Tuna; Robert Earl Keen; The Lee Boys; Laura Love Band; Nickel Creek; John Prine; Tony Rice Unit; Peter Rowan; Darrell Scott; Mike Seeger; Pete Seeger; Larry Sparks & The Lonesome Ramblers; Gillian Welch; and The Waybacks featuring special guest Bob Weir of the Dead. For the first time, many live sets from MerleFest 2006 will be available, some as early as Wednesday
May 3, for sale as downloads from  www.festivalink.net.
Sarah Lee Guthrie, Jason Harrod, Dave Wilson, and Holly Lowman judged the finals of the Chris Austin Songwriting Contest, which attracted a record 1172 entries, 18 more than 2005. First round judging from submitted recordings produced twelve finalists who competed with the following results. General Category: 1st: "Short Time Here" by Scott Pearce, Winterville, NC; 2nd: "Under
My Skin" by Maura Fogarty, Bronx, NY; and 3rd: "Rather Have Sooner" by Billy Deiz, Portland, OR; Bluegrass Category: 1st: "Rita Mae" by Connie Leigh, Newport, AR; 2nd: "Guns, Coins, Jewelry & 2nd Hand Hearts" by Timmy Massey and Rick Pardue, State Road, NC; and 3rd: "That's As Close to Lonesome" by Jimmy Moore, Marlboro, NJ;. Country Category: 1st: "Losing Faith" by Audrey Auld Mezera, Stinson Beach, CA; 2nd: "Light at the End of the Bottle" by Megan Laurie, Lubbock, TX; and 3rd: "12 Gauge Education" by Wake Eastman, Polk Shelton, Jay Cook, and Jill Gilliam, Hamptonville, NC. Gospel Category: 1st: "Hallelujah Time" by John Milroy and C.J. Milroy, Ferndale, MI; 2nd: "Truth
Cries Out" by Mary James with Dan Barker, Lakeside, CA and 3rd "A Little Deeper" by Paul Kelly with Salvador Guida, Jr., Santa Fe, NM.
Brandon Davis from Independence, VA, runner the past three consecutive years, won first place in the Doc Watson Guitar Championship. Tony Watt from Nashville, TN took second with John Creech of Fayetteville, NC finishing third. Jody Hughes, Marietta, GA, captured the Merle Watson Bluegrass Banjo Championship. Eric Hardin of Warrensville, NC took second, with Bryson City, NC's Seth Taylor third. Rebecca Lovell of Calhoun, GA, third place in 2005, won the MerleFest Mandolin Contest, followed by 2005 runner-up Dominick Leslie, Evergreen, CO, and Nick Keen of East Bend, NC in third.
From May 2, 2005 through April 18, 2006, the MerleFest web site received more than 20,600,000 hits from an average of 1569 unique users per day. More than a week before its April 27 start, MerleFest 2006 had received ticket orders from 48 states and 12 foreign countries. Since July 1, 2005, MerleFest 2006 had received 170,455,782 impressions in more than 900 published articles. The previous MerleFest record for an entire year was 100,844,019.
One hundred eight radio stations in 18 states and Canada participated in MerleFest 2006 promotions. Including media sponsorships with that total, MerleFest 2006 bartered for $222,000 worth of radio airtime, magazine, website, newspaper, TV and cable TV advertising. Mvyradio.com and Wilkes Community College station WSIF-FM 90.9 will broadcast live from MerleFest. For the first time, www.festivalink.net will be offering sales of live downloads and CDs from MerleFest 2006.
Major MerleFest 2006 sponsors include BluegrassCountry.org; Burger King; C&J LP Gas Company/G&B Energy; Cedar Creek Custom Case Shoppe/TKL; Charter Communications; Chetola Resort at Blowing Rock; Collings Guitars; Curtis Media; Deering Banjo Company; First Quality Musical Supplies; GHS Strings; Gibson Musical Instruments; Hardees/Dermox; Homespun Tapes Ltd.; iBluegrass & The Acoustic Network; J D'Addario & Co; John Pearse Strings; Knee Deep in Bluegrass; Lowe's Home Improvement Warehouses; mvyradio.com; Pepsi Bottling Ventures LLC; Sprint; Stelling Banjo Works; Sugar Hill Records; Taylor Guitars; Tyson Foods, Inc.; WBRF-FM 98.1; Western Beat Entertainment; WFMX 105.7 FM; Winston-Salem Journal; WNCW Public Radio; WUNC 91.5 FM; and WXII-TV 12. Total Sponsorship support reached a record $475,718, including $180,120 in cash.
Author:
World Music Central News Department
World music news from the editors at World Music Central