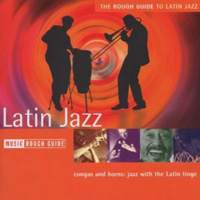 Various Artists – The Rough Guide to Latin Jazz (RGNET 1089 CD, 2003)
Various Artists – The Rough Guide to Salsa De Puerto Rico (RGNET 1130 CD, 2003)
It's generally accepted that Latin jazz is rooted in Cuba while salsa's origins are in Puerto Rico. The distinctions between the two have become a bit less pronounced in recent years, so it's no surprise that some of the same artists appear on both of these collections. But let's forget about defining characteristics and get to the bottom line- both discs are exceptionally good, even in a world full of Latin jazz and salsa compilations.
The Latin jazz Rough Guide has many of the greats you'd expect while avoiding tunes that have been anthologized to death. Thus pieces like the late Tito Puente's "Spain" and "Princess" by the recently deceased Mongo Santamaria benefit from not being overexposed and provide ample rhythmic refreshment. Likewise, Eddie Palmieri's "Our Routine" and Poncho Sanchez's "Joseito" sound fresh by virtue of having been culled from recent albums by those artists. No, there's no denying the biggies are represented in peak form, but it's the lesser-knowns who come closest to stealing the show. The way Roland Vazquez and his ensemble take on the Wayne Shorter/Weather Report gem "Palladium" is a marvelous mixture of breezy and aggressive, William Cepeda scores with his blazing Afrorican style, and the Yoruba roots of Michael Philip Mossman's orisha ode shine brightly.
There's a curious lack of material from Latin jazz's formative period (the days of such trailblazers as Machito), but that may well have been due to availability restrictions and is a small quibble considering the quality of what you do get.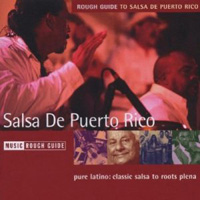 Most enlightened listeners know there's much more to salsa music than tight pants, shiny shirts and slick dancing. There's African beats and Spanish melodies at the heart of it, and The Rough Guide To Salsa De Puerto Rico is loaded not just with tunes to work your waistline but also the down-home folkloric music that led to what we now call salsa.
The slightly brooding intimacy of Nava's song assessing the beauty of a Puerto Rican woman seems to have little in common with the sizzling jams of Jimmy Bosch or the Willie Colon/Hector Lavoe collaborations that helped establish the mighty Fania Records label, but this Rough Guide gets the job done by emphasizing deeply rooted variety instead of just one big dance party. The selection of the songs handily showcases the beauty of the beats in ways both lavish and relatively unadorned, all sounding great.
Author:
Tom Orr
Tom Orr is a California-based writer whose talent and mental stability are of an equally questionable nature. His hobbies include ignoring trends, striking dramatic poses in front of his ever-tolerant wife and watching helplessly as his kids surpass him in all desirable traits.