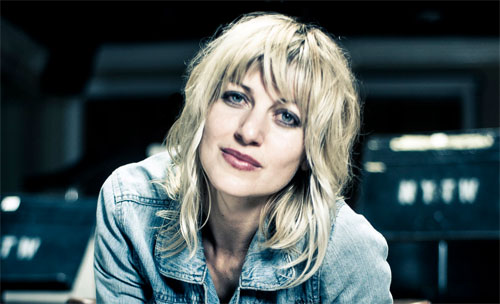 Folk Alliance International has named singer, songwriter and musician Anaïs Mitchell one of its 2018 Spirit of Folk Award recipients. Presented to those people or organizations furthering the cause of supporting and preserving folk music, the 2017 honorees of the Spirit of Folk Awards include Michelle Conceison, Barbara Dane, SONiA disappear fear, Ramy Essam, Chloe Goodyear and Si Khan.
Ms. Mitchell's discography includes The Song They Sang…When Rome Fell (2002), Hyms for the Exiled (2004), The Brightness (2007), Young Man in America (2012), xoa (2014) and her Depression-era folk opera Hadestown (2010) with guest musicians Ani DiFranco, Justin Vernon of Bon Iver, Greg Brown and Ben Knox Miller. Hadestown was turned into an off-Broadway production in 2016 with the New York Theatre Workshop.
Ms. Mitchell also earned a 2003 New Folk Award at the Kerrville Folk Festival and was nominated in 2008 for the Contemporary Artist at the Folk Alliance Awards.