StringShot – Blues and Latin (Chops Not Chaps Records, 2018)
Stringshot brings together three virtuoso musicians from various musical genres: slide guitarist and vocalist Roy Rogers (USA), guitarist and vocalist Badi Assad (Brazil) and violinist and Paraguayan harp player Carlos Reyes (Paraguay).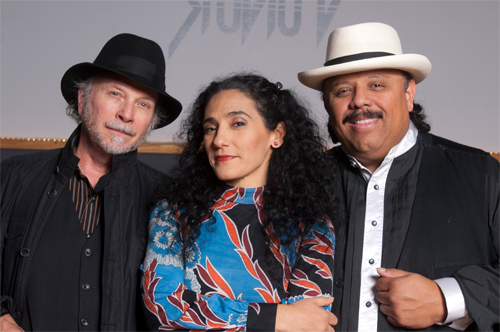 As you would expect, Blues and Latin combines these genres although it's not a showcase for virtuosity. Instead, it's an easy listening album featuring ear friendly pop, smooth jazz, blues and bossa nova.
Buy Blues and Latin