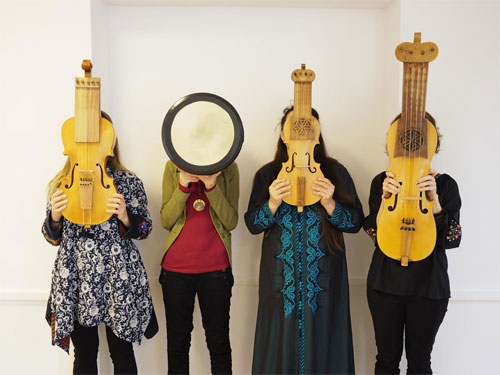 Renowned Polish musicians and composer Maria Pomianowska and Reborn will be performing in the American Midwest in September and October 2017, including stops at Bloomington, Indiana's Lotus Festival and Minneapolis's popular Cedar Theater.
Maria Pomianowska's music combines European classical music, new music and the folk music traditions of Poland. She has collaborated with Yo-Yo Ma and Gonzalo Rubalcaba, studying the Sarangi in India under the guidance of P. Ram Narayan, teaching violin to members of the Japanese Imperial family and founding the first Ethnic Music Department at the Academy of Music in Krakow. But her greatest achievement could be the resurrection of some of her homeland's lost medieval stringed instruments.
The ensemble's discography includes The Voice Of Suka (Warner Music).
Maria Pomianowska & Reborn 2017 Fall Tour Dates:
9/16: Landfall Festival of World Music, Cedar Rapids, IA
9/19: University of Wisconsin, Whitewater, WI
9/30: Lotus Festival, Bloomington, IN
10/1: Lotus Festival, Bloomington, IN
10/6: The Cedar, Minneapolis, MN