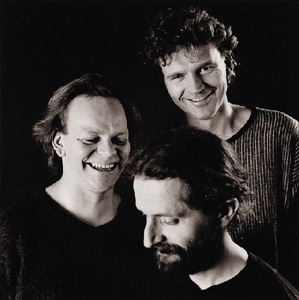 Utla is a trio whose music based on the Hardanger fiddle tradition, primarily that of western Norway. The group focuses on creating music on its own terms.
Utla aims at preserving the rich heritage of Hardanger fiddle music. New elements are added through combinations of instruments used, as well as sounds, improvisation and compositional structures. The result is a modern musical expression, unique in both Norwegian and international context.
Musicians: Håkon Høgemo on Hardanger fiddle; Terje Isungset on drums, percussion, Jew's harp; and Karl Seglem on tenor saxophone, bukkehorn.
Discography
* Utla (NOR-CD 9205, 1992)
* Juv (NOR-CD 9309, 1993)
* Brodd (NOR-CD 9514, 1995)
* Dans (NOR-CD 9935, 1999)
* Song (Nor, 2003)