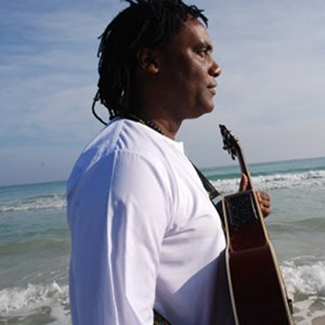 Producer, composer and guitarist Julio Antonio Montoro Curbelo Julio studied the Cuban tres as well as the guitar at the Amadeo Roldan Conservatory in Havana. He graduated in 1991.
While at school, he performed in jazz festivals playing with various bands. In 1993 he joined the group of singer Mireya Escalante on keyboard and guitar and also as musical director.
In 1996 he joined the group Kemell y la Barriada as pianist, recording several albums and participated in various international tours. He toured Europe with several Cuban ensembles, including Reve, Charanga Habanera, and later joined Felix Baloy of Afro-Cuban All Stars.
Since 2013 he has worked with Edesio Alejando and his son Cristian performing in Cuba and producing music television and film scores.
In 2014, Julio Antonio became the musical director and arranger of the band Tomezclao. They toured the UK, performed at Glastonbury festival and produced 3 CDs for Tumi Music.
He has worked as the guitarist with vocalist Laritza Bacallao, performing at the "Cuba Mucho Gusto" festival in Brasilia, Brazil. While in Brazil, he also worked with the famous Brazilian pianist Joao Donato at Club Do Choro.
In 2014 Julio Antonio released his debut album Alma Latina with Tumi Music. This was quickly followed by the CD Guajira Mas Guajira with Eliades Ochoa. In 2017 he set up his Alma Latina Studio, where he recorded albums for Candido Fabre, Reina y Real, Arturo Jorge among others.
In 2017, he participated as the guitarist and tres player in the CD "Tronco Viejo" with Johnny Ventura and also worked with Silvio Rodriguez.
In 2018 he recorded the "Black Roots" album.
He currently lives in Havana with his daughter "Sady" and his wife. His daughter, 4 years old at the time, contributed towards the Black Roots CD.
Discography:
Alma Latina (Tumi Music, 2014)
Guajira Mas Guajira (Tumi, 2015)
Black Roots (Tumi, 2018)