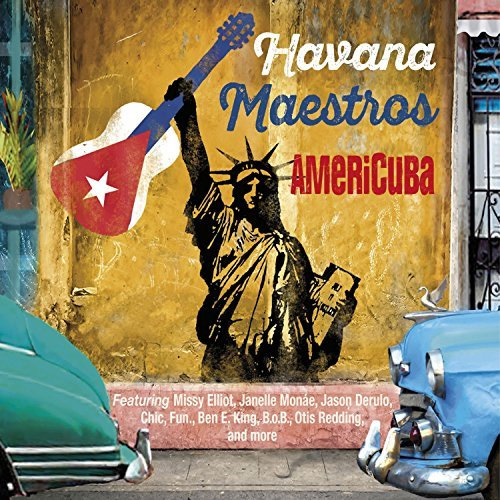 Havana Maestros – AmeriCuba (Warner Music, 2017)
Cuban music goes well with jazz, African music and other sounds. On AmeriCuba, the producers envisioned adding Cuban flavor to pop hits. Unlike other projects where musicians from various backgrounds meet in person, what the producers did was to use original vocal tracks by American artists and added Cuban musicians who "Cubanized" the songs.
The selection of American artists is an odd mix of popular disco, soul, pop and hip hop acts spanning several generations. Some of the original versions of the songs, especially the most recent, were cheesy top 40 songs so the Cubanized versions are much more appealing.
The best results are "Good Times" by Chic; "Stand By Me" by Ben E. King; and "(Sittin' On) The Dock of the Bay" by Otis Redding.
On the Cuban side, the best known musicians are laúd (lute) master Barbarito Torres and timbalero Amadito Valdés from the Buena Vista Social Club, along with many other talented musicians.
The album also features several songs such as the irresistible "Ven" where the Cuban musicians get to play without American vocal tracks and these are some of the best tracks as well.
Buy AmeriCuba