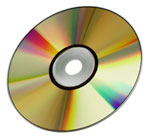 Why are back catalog CD prices so high, years and even decades after an album came out? This is a question many music fans have asked and still the prices never come down.
While it is true that some independent labels have trouble recouping their investments, major record labels have amortized numerous recordings, specially rock, jazz, blues, reggae and world music classics from the 1960s, 70s and 80s.
Rather than reducing the prices of old albums, major labels keep coming up with gimmicks that artificially keep the prices high. Albums are "remastered," repackaged, or bonus tracks are added.
Sales of CDs would probably skyrocket if fans could purchase classics by Bob Marley, Osibissa, Tito Puente, Baaba Maal, Salif
Keita, Paco de Lucía, Celia Cruz, and many others.Instead of mid price CDs at $9 or $10, how about $5.00 or $6.00 a CD? There are no more recording and marketing expenses to recoup. Adding manufacturing and royalties, major record companies and retailers could still gain a nice profit. Wouldn't that give a boost to lagging CD sales?