Artists from diverse backgrounds, from Italy's Piedmont to Sicily, from Cyprus to Senegal are among the finalists of the only World Music Contest in Italy, the "Andrea Parodi Awards". This year's edition will be held November 8-10 in Cagliari at the Teatro Auditorium Comunale.
The following artists are scheduled to compete:
Aniello Misto with "Aumm aumm" (Neapolitan);
Ararat Ensemble Orchestra with "Nietaan" (Wolof);
Dindùn with "L'amur" (Piedmontese);
Giuseppe Di Bella with "Ncucciarisi" (Sicilian);
Feral Cor with "La Sajetana" (Genoese);
Kor with "Albore" (Logudorese);
La Maschera with "Te vengo a cerca '" (Neapolitan and Wolof);
Monsieur Doumani with "Gongs" (Cypriot);
Terrasonora with "Padre vostro" (Neapolitan and Swahili).
The event is organized by the Andrea Parodi Foundation. The artistic director is acclaimed Italian vocalist Elena Ledda. Additionally, important guests from both the Italian and international music scene will soon be announced. Ottavio Nieddu will be the presenter with the collaboration and interventions of Gianmaurizio Foderaro.
The winner of the "Parodi" will have the opportunity to perform in the 2019 editions of the "European Jazz Expo" in Sardinia, at Folkest in Friuli, the Negro Festival of Pertosa (SA), the Mei di Faenza, of the Parodi Awards and in various other events and music programs that will be announced as soon as possible. In addition to this, the winner will be receive a financial award for their artistic growth to a maximum amount of 2,500 euros.
There will also be a tour of eight concerts, offered by NuovoImaie (project financed with the funds in Art. 7 L. 93/92).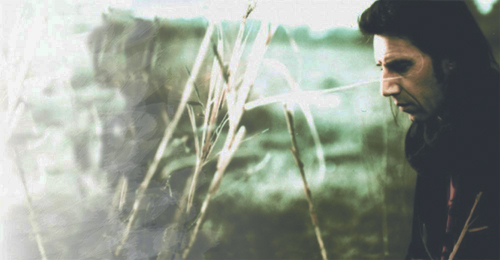 The contest celebrates the memory of Andrea Parodi, an artist who went from singer-songwriter with Tazenda to a solo career of highly valued re-elaboration of his roots, thanks to which he became an international reference in the world music scene, collaborating among other artists with Al Di Meola and Noa.
In addition to the aforementioned, partners of the event include: Premio Bianca d'Aponte, Mare e Miniere, Premio Città di Loano for traditional Italian music, Labimus (Interdisciplinary Laboratory on Music by the University of Cagliari, Department of History, Cultural Heritage and Territory), Barumini Foundation – Culture System. Media partners are Radio Rai, Radio Popolare, Radio Sintony, Unica Radio, Sardegna 1 Tv, Tiscali, Il Giornale della musica, Blogfoolk, Mundofonias (Spain), Doruzka (Czech Rep.), Concertzender (Holland).
The Andrea Parodi Awards is organized by the homonymous Foundation thanks to: Autonomous Region of Sardinia (Founder), Department of Public Education, Cultural Heritage, Information, Sports and Entertainment and Department of Tourism, Crafts and Commerce; Fondazione di Sardegna, Cagliari City Council (patrons and sponsors), Nuovoimaie, SIAE – Italian Society of Authors and Publishers, Federation of Authors.
The Andrea Parodi Foundation can be supported through 5×1000 and voluntary donations. All information can be found on the Foundation website: www.fondazioneandreaparodi.it.
Author:
World Music Central News Department
World music news from the editors at World Music Central