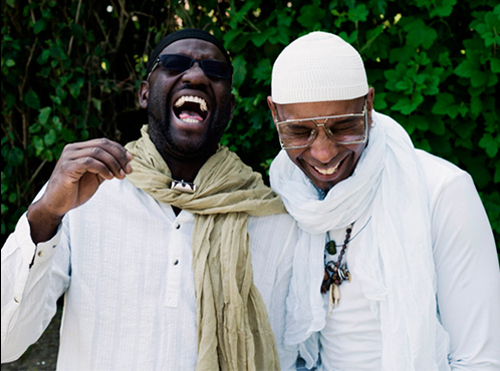 Renowned world music presenter Robert Browning has announced the artists that are scheduled to perform in New York City during the winter/spring 2018 season.
The 2018 winter/spring program includes guitarist and vocalist extraordinaire Paolo Angeli, who mixes jazz and other genres with the music of his native Sardinia (Jan 26); masterful flamenco with guitar virtuoso José Antonio Rodríguez, who will be making his first New York appearance since 2010 (Mar 3); the fiery Gypsy flamenco vocalist Antonio Montoya presenting Versos olvidados (Forgotten Verses), a tribute to the women poets of the Generation of 1927 (Mar 16).
Also scheduled: 'ud (lute) and violin virtuoso Simon Shaheen, Qantara, and the Qantara Berklee Ensemble performing a remarkable program of Arab film music (Mar 17); two celebrated artists, Cuban pianist Omar Sosa and Senegalese kora (harp-lute) player Seckou Keita, combining jazz, Latin and African influences (Mar 22).
The great multi-instrumentalist Omar Faruk Tekbilek, a brilliant interpreter of Sufi, folk and contemporary music of the Middle East (Apr 14); and the Fourth Annual A World in Trance Festival featuring the music of Afghanistan with Homayoun Sakhi, the outstanding Afghan rubab (lute) player of his generation (Apr 27); the music of India with Ustad Shahid Parvez, one of the world's leading sitarists (Apr 28); and spiritual and mystical Persian classical music with virtuoso Hossein Omoumi, one of the leading Persian ney (flute) players (Apr 29).
Fri Jan 26, 8:30pm, Zankel Hall – Sardinia's Paolo Angeli, vocals & guitar***
Sat Mar 3, 8:00pm, Roulette – Flamenco Festival: José Antonio Rodríguez, Flamenco Guitar Maestro**
Fri Mar 16, 8:00pm, Roulette – Flamenco Festival – Flamenco Eñe: Angelita Montoya, Versos Olvidados (Forgotten Verses): A Tribute to Women Poets**
Sat Mar 17, 8:00pm, Roulette – Musical Gems of the Arab Cinema: Simon Shaheen & Qantara with guest group Qantara Berklee Ensemble *
Thur Mar 22, 8:00pm, Roulette – Omar Sosa & Seckou Keita: "Transparent Water"
Sat Apr 14, 8:30pm, Zankel Hall- Sufi, Folk & Contemporary Music of Turkey & the Middle East: Omar Faruk Tekbilek***
Fri Apr 27-Sun Apr 29 Roulette – 4th Annual A World in Trance Festival
Fri Apr 27, 8:00pm, Roulette – A World in Trance – Afghanistan: Homayoun Sakhi*
Sat Apr 28, 8:00pm, Roulette – A World in Trance – India: Ustad Shahid Parvez*
Sun Apr 29, 7:00pm, Roulette – A World in Trance – Persia: Hossein Omoumi*
*Presented by Robert Browning Associates with Lotus Music & Dance
**Presented by Robert Browning Associates in partnership with Flamenco Festival
***Presented by Carnegie Hall in partnership with Robert Browning Associates
More at www.robertbrowningassociates.com
Author:
World Music Central News Department
World music news from the editors at World Music Central