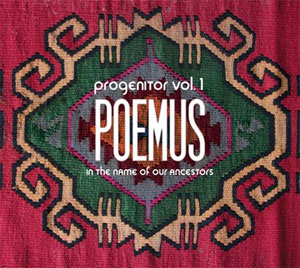 Poemus has a new album titled Progenitor Vol. 1, In the Name of our Ancestors (EMCD/ Etnisk Musikklubb). Poemus was formed about two years ago, first as a trio Poemus and currently as an orchestra with 5-6 musicians. All band members come from different parts of the former Yugoslavia and have different backgrounds and cultural roots.
Poemus plays original music from the former Yugoslavia, Eastern Europe and Balkan mixed with gypsy music, with its own arrangements and style.
The musical journey on Progenitor Vol. 1 takes the listener through Bosnia and Herzegovina, which is also a multicultural area where three religions come together.
A musical art form, called sevdalinka, originates there, which is equivalent to blues in the United States of America, chanson in France or fado in Portugal. The band's concerts are usually finished with a gypsy medley.
Poemus lineup includes Aleksandar Pavlovic, Mili Orucevic, Vladimir Puhalac, Matija Puzar, Svetislav Mitic, and Zlatko Orucevic
Buy the album from http://www.etniskmusikklubb.no/Shop
Author:
World Music Central News Department
World music news from the editors at World Music Central