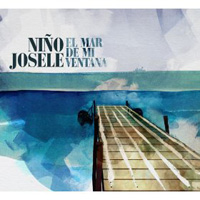 The Latin Recording Academy announced today the Nominations for the XIII Annual Latin GRAMMY Awards at a press conference held at the Belasco Theater in downtown Los Angeles.
Dominican merengue star Juan Luis Guerra tops the nominations with six. Familiar names to the world music community Arturo Sandoval and 2012 Latin Recording Academy Person of the Year Caetano Veloso are up for four awards; Chico Buarque and Gilberto Gil are among those who each received three nominations.
"The Latin GRAMMY nominations continue to highlight a varied and wide-ranging group of Latin music makers that reflects emerging talent as well as established artists," said Latin Recording Academy President/CEO Gabriel Abaroa. "It is always encouraging to see creative professionals across the worldwide Latin music community acknowledging their peers and recognizing excellence in recorded Latin music. We look forward to another year of celebrating the best and brightest in Latin music, and to presenting another stellar telecast in Las Vegas on Nov. 15 with our friends and partners at Univision and Mandalay Bay."
The XIII Annual Latin GRAMMY Awards will take place on November 15th, 2012, at the Mandalay Bay Events Center in Las Vegas (Nevada). It will be broadcast live on the Univision Network (www.univision.com) from 8:00 – 11:00 p.m. ET/PT (7 p.m. Central).
Following is a list compiled by World Music Central of categories related with world music genres:
Best Folk Album
Piano & Charango – Chuchito Valdés & Eddy Navia (Sukay- Pachamama)
Con Alma De Pueblo – Luciano Pereyra (Del Angel Feg Music Entertainment/Sony Music Ent. Argentina)
Pecados y Milagros – Lila Downs (Sony Music)
Eva Ayllón + Inti-Illimani Histórico – Eva Ayllón + Inti-Illimani (Feria Music)
Me Emborraché Pa' Olvidarla – Reynaldo Armas (Vibra Music Entertainment)
Best Tango Album
Grandes Varones Del Tango – Tango VIP (Dragora Grupo Comercial)
Tango Como Yo Te Siento – Arturo Sandoval (Look & Feel)
Experimentango – Susana Rinaldi (Epsa Music)
Masters Of Bandoneon – Cuartetango String Quartet (Azica)
El Tango Lo Siento Así – Carlos Bosio (Del Mate Productions)

Best Flamenco Album
México Flamenco – Varios Artistas Antonio Cortés Moreno "Barullo", producer (Satellite K/Bucono Music)
Flamenco – Diana Navarro (Trimeca/Warner Music Spain)
El Mar De Mi Ventana – Niño Josele (Warner Music Spain)
En Vivo Conciertos España 2010 – Paco De Lucía (Universal Music Group)
Cuando Quieras… – Antonio Cortés (Warner Music Spain)
Best Salsa Album
Eba Say Ajá – Rubén Blades & Cheo Feliciano
Soy y Seré – Luis Enrique
Watch Out! ¡Ten Cuidado! – Mambo Legends Orchestra
Busco En Pueblo – Victor Manuelle
Mi Última Grabación – Tito Nieves
Best Tropical Fusion Album
Afronauta – Caseroloops
Ilusión+ – Fonseca
Una y Otra Vez – Sergent Garcia
The King Of Dance – Juan Magán
Phase II – Prince Royce
Best MPB (Musica Popular Brasileira) Album
Oásis De Bethânia – Maria Bethânia
João Bosco 40 Anos Depoís – João Bosco
Amorágio – Ivan Lins
O Que Você Quer Saber De Verdade – Marisa Monte
Raiz – Leila Pinheiro
Elo – Maria Rita
Especial Ivete, Gil e Caetano – Caetano Veloso, Gilberto Gil & Ivete Sangalo
Best Brazilian Song (Portuguese Language)
"A Doida" – Pretinho Da Serrinha, Leandro Fab & Seu Jorge, songwriters (Seu Jorge)
"Ai Se Eu Te Pego" – Antonio Dyggs & Sharon Axé Moi, songwriters (Michel Teló)
"Ainda Bem" – Arnaldo Antunes & Marisa Monte, songwriters (Marisa Monte)
"Amor É Pra Quem Ama" – Lenine & Ivan Santos, songwriters (Lenine)
"Querido Diário" – Chico Buarque, songwriter (Chico Buarque)

Album Of The Year
Independiente – Ricardo Arjona
Un Pokito De Rocanrol – Bebe
Chico – Chico Buarque
Eso Es Lo Que Hay – ChocQuibTown
¿Con Quién Se Queda El Perro? – Jesse & Joy
MTV Unplugged – Juanes
Déjenme Llorar – Carla Morrison
Peligro – Reik
Dear Diz (Everyday I Think Of You) – Arturo Sandoval
Especial Ivete, Gil e Caetano – Caetano Veloso, Gilberto Gil & Ivete Sangalo
For a complete list of nominees visit www.latingrammy.com.
Author:
World Music Central News Department
World music news from the editors at World Music Central