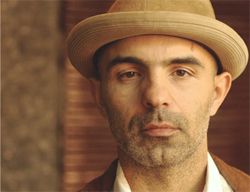 New York City venue 92YTRIBECA will be presenting world music concerts throughout the next weeks.
Tue, Aug 23
Kakande / Imaginary Homeland
A night of modern griot – West African storytelling – and visionary world music fusion! Led by virtuosic balafon (xylophone) player and master griot from Guinea Famoro Diobate, Kakande mixes lush vocals, sinewy koras, flutes, and cellos. Also on the bill is Imaginary Homeland, an acoustic jazz quartet with a global view, featuring talking drums, African rhythms, and fiddle music of the Sahara.
7:00 pm doors, 8:00 pm show, $10
Wed, Aug 24
Denbaya, with Makane Kouyate, Fay Victor and Emanuel Gibson
A magical and eclectic evening of rock, jazz and world music featuring emerging guitarist and songwriter Emanuel Gibson, the talented jazz singer Fay Victor, and headlined by the enchanting world music band Denbaya, with Malian artist Makane Kouyate. Steeped in the West African rhythmic and musical tradition, Denbaya plays tunes with influences that range from jazz and rock to reggae, while remaining true to the spirit of Malian music.
Vocalist, lyricist, composer and educator Fay Victor has been hailed by the New York Times as "artistically complete" and "an accomplished vocal modernist." Victor has gone on to encompass a multi-genre approach to music, lyrics and song called "Freesong."
Emanuel Gibson is a singer-songwriter and rock musician from Brooklyn. His new single, "Stoned (In Southern California)" was produced by longtime former RCA recording artist Joe Taylor.
7:30 pm doors, 8:30 pm show, $10
Fri, Sep 9
Jose Conde CD Release Party with special guests Los Crema Paraiso / Roberto Poveda / DJ Bongohead
Pipiki Records presents an indie world Latin alternative party in celebration of the release of Jose Conde's self- titled new album. Trading the Cuban tres for a vintage Gretsch, Conde's new music is a refined and personal blend clothed in electric and organic, funky world beats, inspired by trees, elephants, dogs, sexy dresses, and love.
Los Crema Paraiso bring an electronica perspective to Venezuelan traditional music grounded in jazz, rock, funk, and Latin world grooves. The high energy power trio of Neil Ochoa (Si Se), José Luis Pardo (Los Amigos Invisibles) and Alvaro Benavides (Pedrito Martinez Band) get audiences moving with influences from Tom Jobim to Pink Floyd, and everywhere in between. Roberto Poveda is Bluesy/funky Cuban singer-songwriter who writes sophisticated trova melodies which he performs with the grit of Tom Waits and the sensibility of Sade rolled into one.
BJ Bongohead will be spinning vinyl funk/Latin/salsa/boogaloo for adventurous listeners and dancers before, after and in between!
7:30 pm doors, 8:30pm show, $15 adv, $18 door
About 92YTribeca
92YTribeca is 92nd Street Y's downtown arts and culture venue in New York City. Opened in October 2008, 92YTribeca presents music, comedy, film, theater, talks, classes, family events, and Jewish community and holiday programs in a versatile, street-level, modern space at 200 Hudson Street. In addition to the mainstage and screening room, the venue houses an art gallery, lounge, bar, café, seminar and meeting rooms, and free Wi-Fi around the space. With programs developed by a professional curatorial team in partnership with staff, local artists and arts organizations, new-media companies, fellow presenters, and community and cause-based organizations, 92YTribeca aims to engage a diverse community of young people from around the New York area with smart, relevant programming that encourages participation and conversation.
For more information, visit www.92YTribeca.org.
Author:
World Music Central News Department
World music news from the editors at World Music Central