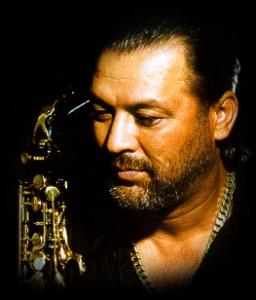 Music Around the Black Sea, the fourth edition of the New York World Festival, focuses on the diverse traditions of the dynamic Black Sea region, a crossroads between Europe and Asia, and the rich musical connections between communities surrounding the Black Sea and their New York immigrant populations.
The festival begins on September 19th with Strings of the Black Sea, and culminates at Central Park SummerStage with New York's Gypsy musical event of the year– the Black Sea Roma Festival. A collaboration between the Center for Traditional Music and Dance (CTMD) and World Music Institute (WMI), two of New York's premier presenters of traditional arts, the festival features renowned international artists along with New York-based master artists, and includes two U.S. debuts.
This exciting festival provides the opportunity for New Yorkers to become aware of the great cultural traditions of the Black Sea region, an area that has grown in global importance in recent years.
Yuri Yunakov Mehanata Rehearsal Video


Sunday September 19, 3PM $30; $15 students
Strings of the Black Sea:
A Celebration of Lutes & Fiddles from Bulgaria, Ukraine, Crimea & Turkey
Nariman Asanov with Patrick Farrell, Beth Bahia Cohen,
Ahmet Erdogdular, Nikolay Kolev, Julian Kytasty & Christos Tiktapanidis
Metropolitan Museum of Art, Grace Rainey Rogers Aud., 5th Ave at 82nd St, NYC
Co-presented with the Metropolitan Museum of Art
Monday September 20, 7PM $15
The Hidden Musical Treasures of Romania
A multimedia presentation on the lost musical traditions of Jews and Roma by Bob Cohen
Center for Jewish History, 15 W. 16th St., NYC
Co-presented with the Center for Jewish History
Saturday, September 25, 7:30PM $10
Ukrainian Vechornytsi
Carpathian dance party with Técsöi Banda + dance instruction
Ukrainian East Village Restaurant, 140 Second Ave between 8th & 9th Sts., NYC
Co-presented with Lotus Fine Arts & Ukrainian Wave Community Cultural Initiative
Sunday September 26, 1:30 PM dance workshops, 3 PM concert $10 suggested donation
Black Sea Roma Festival:
A Celebration of Gypsy Music from Turkey, Bulgaria, Ukraine & Romania
Mahala Rai Banda, Selim Sesler & NEW YORK Gypsy All-Stars, Técsöi Banda, Yuri Yunakov Ensemble & DJs Wonderlust
Central Park SummerStage, Rumsey Playfield (enter park at 69th St & Fifth Ave)
Co-presented with the New York Gypsy Festival and Central Park SummerStage
Bulgarian and Ukrainian Roma dance workshops co-presented with Lotus Fine Arts
Information: WMI: (212) 545-7536 begin_of_the_skype_highlighting              (212) 545-7536      end_of_the_skype_highlighting, worldmusicinstitute.org
Center for Traditional Music and Dance: (212) 571-1555 http://www.ctmd.org
Author:
World Music Central News Department
World music news from the editors at World Music Central