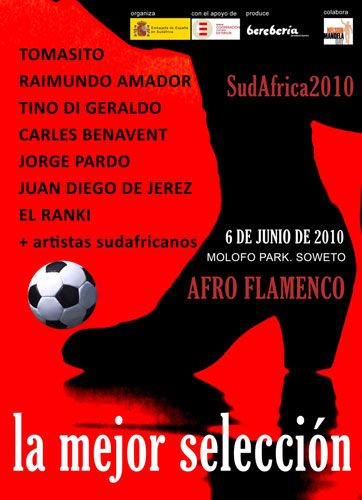 Madrid, Spain – Festival Afroflamenco 2010 will take place on June 6 at 11 a.m. at Mofolo Park, which is located in the Soweto district of Johannesburg, South Africa.  
The festival is organized by the Cultural section of the Spanish embassy in South Africa with support from the Spanish agency of International cooperation and Development Organizado (Agencia Española de Cooperación Internacional y Desarrollo, AECID) . The free festival, produced by Producciones Bereberia, will feature top Spanish Flamenco and New Flamenco artists such as Flamenco blues musician Raimundo Amador, Tomasito, Jorge Pardo, Tino di Geraldo, Carles Benavent, Antonio Rancapino El Ranki and Juan Diego de Jerez, as well as renowned South African artists Tshepo Mngoma,  Soweto Spiritual Singers and Gauteng Jazz Orchestra.
The event will be part of the activities taking place during the Soweto carnival, known as Pale Ya Rona Carnival. Festival Afroflamenco 2010 is planned as a musical fusion of genres between continents. Spanish and South African artists will share the same stages, creating opportunities for cross-cultural collaborations and hybrids.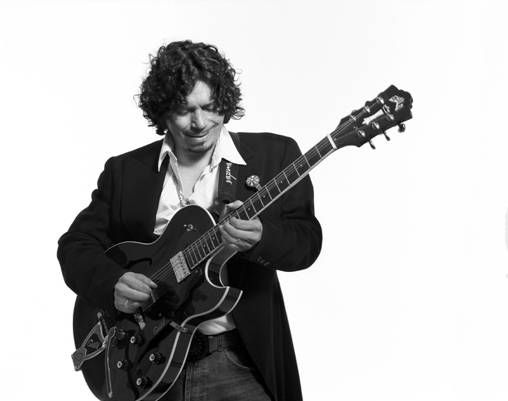 Festival Afroflamenco was created in 2009 in Dakar (Senegal) as an intercultural event organized by the Spanish Embassy in Senegal and filmmaker Juan Laguna. The festival brought together Omar Pene, Carlou D and Cheikh Tide Tall with Raimundo Amador, Tomasito, bassist Javier Colina, Flamenco singer Antonio Rancapino "el Ranky", and Cheikh Baye Fall & The Tranquile Pirates, who pioneered afroflamenco music in Senegal.
The second edition of the festival will take place five days before the Football World Cup. Spanish Public TV ( TVE) will vidfeotape the event and will show a docuemntary scheduled to be broadcast on Nelson Mandela Day in July.
Author:
World Music Central News Department
World music news from the editors at World Music Central