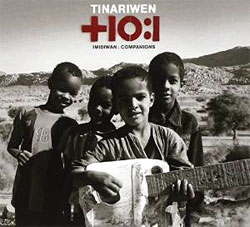 The editors at World Music Central, its Spanish language portal Músicas del Mundo and other friends, present their lists of Best World Music Recordings of 2009.
TJ Nelson (World Music Central)
Patricia Herlevi (World Music Central / Whole Music Experience blog)
Honorable mentions to: Songs Around The World CD/DVD by Playing for Change  (Concord Music Group/Starbucks) and Mario Adnet and Philippe Baden Powell – AfroSambaJazz: The Music of Baden Powell (Adventure Music). World Village came out as top label for The Whole Music Experience in 2009, followed by Adventure Music and ECM New Series.
Tom Orr (World Music Central)
My list (which is in no particular order) includes dub reggae by an artist who's neither Jamaican nor Rasta, Afrobeat fused and not fused, blues and rock-tinged music of Saharan origin and other stuff that no words of mine can begin to adequately describe. I urge you to seek out, listen and enjoy.
Rafael Mieses (Músicas del Mundo)
Jason Ferguson (World Music Central)
Angel Romero> (World Music Central / Músicas del Mundo)
Author:
World Music Central News Department
World music news from the editors at World Music Central