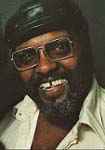 World Music Central's list of musicians, scholars and music industry professionals who left us in 2008.
October
1
Nick Reynolds, 75, musician. Mr. Reynolds was a folk musician, best remembered as one of the founding members of the group The Kingston Trio. The group's hits include "Tom Dooley," "M.T.A." and "Where Have All the Flowers Gone?" The group's discography includes the recordings The Kingston Trio, Goin' Places and Live at the Crazy Horse.
2
Rob Guest, 58, singer. An actor and singer in the Australian musicals, Mr. Guest started out his career as a singer for the band Sark and later as a pop singer. He would find real success in the musical theater scene in productions that include Jesus Christ Superstar, Les Misérables and The Sound of Music. It was his role in The Phantom of the Opera that set him apart, appearing in the show for a record 2,289 performances.
3
Johnny "J", 39, singer, songwriter and producer. Johnny Jackson, known as Johnny "J" in the rap music industry, was a songwriter and producer best known for his collaboration with Tupac Shakur and the recordings All Eyez on Me and Me Against the World. Johnny "J" released the solo recording I Gotta Be Me in 1995 and scored the music to the film Gridlock'd. He was also the co-owner of Klock Work Entertainment.
4
Al Gallodoro, 95, musician. Mr. Gallodoro was a jazz clarinetist and saxophonist best remembered as the lead alto sax player with the Paul Whiteman Orchestra. He also was a 12-year member of the NBC Orchestra playing bass clarinet. His other credits include the clarinet opening of the 1945 film Rhapsody in Blue and the street musician in the 1974 film The Godfather, Part II. His discography includes The Many Sides of Al Gallodoro, Out of Nowhere and Daybreak – Lyrical Jazz.
9
Gidget Gein, 39, musician. Mr. Gein, born Bradley Stewart, was the second bassist for the Marilyn Manson and the Spooky Kids. The group's discography includes Grist-O-Line, Big Black Bus and Lunchbox. Other recordings include Suspension of Misbelief and Law of Diminishing Return.
Milan Kymlicka, 72, composer and conductor. Mr. Kymlicka was a conductor and composer, best known for scoring music for film and television. His film credits include The Reincarnate, Wedding in White and Babar: The Movie. His compositions include Sonatina and Four Valses. His discography includes In the Evening, Collage and Milan Kymlicka Orchestra.
Judith Wachs, 70, musician. Ms. Wachs was a singer, songwriter and director for the Boston-based musical group Voice of the Turtle. The group's discography includes From the Shores of the Golden Horn: Music of the Spanish Jews of Turkey, Circle of Fire-A Hanukah Concert, Balkan Vistas-Spanish Dreams Music of the Spanish Jews of Bulgaria and Yugoslavia and A Different Night. Ms. Wachs was a devote promoter of Sephardic music through Voice of the Turtle.
10
Alton Ellis, 70, singer. Called the "Godfather of Rocksteady," Mr. Ellis was [wiki:rocksteady] and [wiki:reggae] singer from Jamaica. First partnered with Eddie Perkins, Mr. Ellis later formed the group The Flames releasing [wiki:ska] and rocksteady singles. He would later launch the All-tone label. His discography includes Mr. Soul of Jamaica, Sunday Coming, I'm Still in Love with You, Continuation and Change My Mind. Mr. Ellis was inducted into the International Reggae and World Music Awards Hall of Fame in 2006.
Leo Rosner, 90, musician. Mr. Rosner was an accordionist with a successful career in the cabaret scene in Poland in the 1930s. With the rise of Hitler, Mr. Rosner was shipped to a concentration camp where he was forced to perform for the Nazi guards. It was his ability to play that caught the eye and ear of Oskar Schindler, who had Mr. Rosner transferred to a factory in Czechoslovakia and thus had saved the musician's life. After the war, Mr. Rosner immigrated to Australia and continued to play music.
11
Russ Hamilton, 76, singer. Mr. Hamilton was a pop singer and songwriter. He had the hits "Rainbow," "We Will Make Love" and "Wedding Ring." He later would work with the Jordinaires and Chet Atkins on "Gonna Find Me A Bluebird."
Neal Hefti, 85, musician, composer and arranger. Mr. Hefti first gained fame as a trumpeter for Woody Herman. He later would go on to write and arrange such hits as "Li'l Darlin'" and "Cute" for Count Basie. Mr. Hefti's discography includes Hefti, Hot 'n Hearty, Light and Right and Presenting Neal Hefti and His Orchestra. He also wrote music for film and television, writing the music for Sex and the Single Girl, How to Murder Your Wife, Barefoot in the Park and The Odd Couple.
Nelson Symonds, 75, musician. A jazz guitarist, Mr. Symonds played with the group The Stablemates and later became a fixture on the Montreal Jazz scene. His discography includes Getting Personal. He also appeared on the recordings Thank You for Your Hospitality and Pulse Brothers with saxophonist Dave Turner.
12
Cliff Nobles, 64, musician. Mr. Nobles was a pop singer and musician who formed the group Cliff Nobles & Co. who recorded the singles "Love Is All Right" and "The Horse." "The Horse was a #2 slot single on the U.S. Billboard Hot 100 chart.
13
Gus Chambers, 52, singer. Mr. Chambers was a vocalist best remembered for his work in the metal band Grip Inc. During his career Mr. Chambers was also a singer for the band The Squad and formed the band Sons of Damnation, before teaming up with Slayer drummer Dave Lombardo to create Grip Inc. and later formed the punk band Squad 21. Mr. Chambers's discography includes Red Alert with The Squad, 21 Guns with 21 Guns and Power of Inner Strength, Nemesis and Incorporated with Grip Inc.
Eduardo Serrano, 97, musician, conductor and composer. Mr. Serrano was a composer of the "Venezuelan merengue," as well as a composer of Christmas music and music for film. His popular songs include "Esperanza," "Guitarra Mía," "Barlovento" and "Frente Al Mar." Mr. Serrano also played drums for the Broadcasting Caracas orchestra and later conducted the music for the broadcasts. In addition, he was instrumental in composing music for the nation's film industry.
15
Edie Adams, 81, singer. Ms. Adams was a singer on Broadway and television, appearing in Wonderful Town, Li'l Abner and Cinderella. She also appeared on The Ernie Kovacs Show, The Guy Lombardo Show and Here's Edie. Ms. Adams was also known as a consummate nightclub performer and actress.
17
Levi Stubbs, 72, singer. Mr. Stubbs was a singer best known for his vocals in the Motown group The Four Tops. The Four Tops were known for such hits "Baby I Need Your Loving," "It's the Same Old Song," "Bernadette" and "Ain't No Woman (Like the One I've Got)." The group was inducted into the Rock and Roll Hall of Fame in 1990.
18
Peter Gordeno, 69, singer and performer. Mr. Gordeno was a cabaret singer, dancer, performer and choreographer. His performances include West Side Story and Do Re Mi. He was also a singer and performer on various television variety shows including Cilla at the Savoy and The Saturday Crowd, as well as recording the single "You're Following Me."
Dave McKenna, 78, musician. Mr. McKenna was a jazz pianist who played with the likes of the Woody Herman Orchestra, Gene Krupa, Stan Getz and Bobby Hackett. He had a long time gig as a soloist at the Copley Plaza piano bar in Boston. Mr. McKenna is best remembered for his "three-handed swing technique." His recordings include Solo Piano, Live at Maybeck Recital Hall and Intimate Evening With Dave Mckenna.
Dee Dee Warwick, 63, singer. A soul singer and sister of Dionne Warwick, Ms. Dee Dee Warwick is best remembered for hits "I'm Gonna Make You Love Me," "She Didn't Know" and the gospel version "I Want To Be With You." The Rhythm and Blues Foundation awarded Ms. Warwick the Pioneer Award in 1999. Ms. Warwick's other singles include "Do It With All Your Heart," "Suspicious Minds" and "Cold Night in Georgia." She
19
Gianni Raimondi, 85, singer. Mr. Raimondi was an operatic tenor who appeared at La Scala in La Traviata, Anna Bolena, Lucrezia Borgia and Mosé in Eggitto. His recordings include Anna Bolena with Maria Callas, La Favorita and Linda di Chamounix.
Gail Robinson, 62, singer. Ms. Robinson was an operatic soprano who was know for her lyric coloratura for the Metropolitan Opera. Her roles include Adele in Die Fledermaus, Annina in La Traviata, Gilda in Rigoletto and Servilia in La Clemenza de Tito. Ms. Robinson later went on to direct the Met's Young Artist Program and teach at the University of Kentucky.
21
Peter Levinson, 74, music publicist and writer. Mr. Levinson was a music publicist and promoter for the likes of Count Basie, Artie Shaw, Rosemary Clooney, Art Garfunkel, Chick Corea and Mel Torme. Mr. Levinson went on to write the biographies Trumpet Blues: The Life of Harry James, September in the Rain: The Life of Nelson Riddle and Tommy Dorsey: Livin' in a Great Big Way, A Biography.
23
Danny Dill, 83, songwriter. Mr. Dill was a country song writer best known for his 1959 song Long Black Veil, written with Marijon Wilkin. The Bobby Bare song "Detroit City" and the Jim Reeves's song "Partners" were also penned by Mr. Dill. His other songs include "So Wrong," "The Comeback" and "Let Me Talk to You."
24
Moshe Cotel, 65, musician and composer. Mr. Cotel was a pianist, composer and educator at the Peabody Conservatory in Baltimore for more than 25 years. His compositions include the opera Deronda, the cantata The Fire and the Mountains, the choral work Trope for Orchestra and the opera Dreyfus.
Premasiri Khemadasa, 71, musician and composer. Mr. Khemadasa was an influential Sri Lankan composer, known for combining Sinhala folk music with Hindustani and western styles of music. His compositions include the film scores Roddie Kella, Bambaru Ewith and Nidhanaya. He also composed for television, including the series Dandubasnamanaya and the teledramas Weda Hamine and Gangulen Egodata. His other works include the symphonies Muhuda and Sinhala Avurudda and the rare Buddhist cantata Pirinivan Mangalya.
Merl Saunders, 74, musician. Mr. Saunders was a pianist and keyboardist best known as a companion musician to Jerry Garcia and The Grateful Dead. Mr. Saunders founded his own group Merl Saunders and Friends who played with The Grateful Dead, Tom Fogerty and Mike Bloomfield. Mr. Saunders's considerable discography includes Soul Grooving with the Merl Saunders Trio and Big Band, Keepers, Heavy Turbulence with Tom Fogerty, Fire Up Plus with Jerry Garcia, John Kahn, Tom Fogerty and Ron Tutt, Fiesta Amazonica and Struggling Man with Merl Saunders & His Funky Friends.
25
Columb Farrelly, record producer and composer. Mr. Farrelly was a music producer best known for his collaboration with Sinéad O'Conner and the group Ton Ton Macoute. Mr. Farrelly would later go on to compose for television and documentaries, and finally create Underscore, a production company, and produce and promote the group The Pale.
Muslim Magomayev, 66, singer and composer. Mr. Magomayev was an Azerbaijani singer popular in the 1960s and 70s. Starting out in opera, Mr. Magomayev performed at the Azerbaijan State Academic Opera and Ballet Theatre and received accolades for his roles in Barber of Seville and Tosca. He would later turn to popular music and find fame as the "Soviet Sinatra." He is remembered for his popular recordings of such songs as "Hello Dolly," "Bella Ciao" and "Chattanooga Choo Choo." Mr. Magomayev also composed for television and film.
Estelle Reiner, 94, singer and actress. Perhaps best known as the wife of Carl Reiner and mother of Rob Reiner, Ms. Reiner was an actress in film and television. It was in her 60s that Ms. Reiner earned a reputation as a cabaret singer, including at The Gardenia Restaurant and Lounge in Hollywood, California. Her discography includes Just in Time, Hurry Home and Ukulele Mama.
26
Eileen Donaghy, 78, singer. An Irish singer, Ms. Donaghy is best remembered for her recordings of traditional tunes as "The Oul Lammas Fair" and "My Lagan Love." Her other hits include "The Homes of Donegal," "A Wee Cup of Tay" and "Slieve Gallion Brae."
Thomas Dunn, 82, musician, music editor and conductor. Mr. Dunn is best remembered for his Baroque music performances. A music director of New York's Cantata Singers, Mr. Dunn also developed the Festival Orchestra of New York and later became musical director of the Handel and Haydn Society of Boston. Mr. Dunn also edited choral music texts, as well as taught at Boston University, Stanford University and the Indiana University School of Music.
27
Ray Ellis, 85, musician, record producer and conductor. Mr. Ellis was a musician and record producer and arranger best remembered for his work on Billie Holiday's Lady in Satin. Mr. Ellis arranged such hits as Johnny Mathis's "A Certain Smile" and Sarah Vaughan's "Broken Hearted Melody." His television credits include the theme music to NBC News at Sunrise, The Hardy Boys and the cartoon Spider-Man.
Frank Nagai, 76, singer. Mr. Nagai was a singer best known for hits "Yurakucho de Aimasyo," "Tokyo Night Club" and "Omae Ni." He later developed the career of fellow singer Kuzuko Matsuo with whom he recorded several duets. Mr. Nagai's other songs include "Kimi Koishi," "Kiriko No Tango" and "Osaka Roman."
28
George Sopkin, 94, musician. Mr. Sopkin was a cellist and founder of the Fine Arts Quartet. Mr. Sopkin began his career a member of the Chicago Symphony Orchestra. It was in 1941 that Mr. Sopkin founded with violinist Leonard Sorkin the Fine Arts Quartet. In later years Mr. Sopkin taught at Kneisel Hall and sponsored the chamber music festival.
29
Mike Baker, 45, singer. Mr. Baker was the lead vocalist for the progressive metal band Shadow Gallery. Earlier Mr. Baker was a member of the bands Nasty Nasty and Axxis. He was also a vocalist for the group Ayreon's single "Day Sixteen: Loser."
Mae Mercer, 76, singer. Ms. Mercer was a blues singer known throughout the Paris bar scene in the 1960s and especially The Blues Club owned by Maurice Girodias. She later turned to acting, appearing in several major American films in the 1970s.
31
Frank Navetta, 46, musician. Mr. Navetta was a guitarist for the punk rock band Descendents. The group had the singles "Ride the Wild," "Silly Girl" and "Rockstar." He's also known for the recordings of "Parents," "Statue of Liberty," "Mr. Bass" and "Marriage."
John Pearse, 69, musician. Mr. Pearse was a guitarist and folk musician. He would go on to write and host the BBC series Hold Down A Chord, a show devoted to teaching guitar playing techniques. Mr. Pearse was a designer for Martin Guitar Company before opening his own Breezy Ridge Instruments that sold guitar strings and accessories.
Author:
TJ Nelson
TJ Nelson is a regular CD reviewer and editor at World Music Central. She is also a fiction writer. Check out her latest book, Chasing Athena's Shadow.
Set in Pineboro, North Carolina, Chasing Athena's Shadow follows the adventures of Grace, an adult literacy teacher, as she seeks to solve a long forgotten family mystery. Her charmingly dysfunctional family is of little help in her quest. Along with her best friends, an attractive Mexican teacher and an amiable gay chef, Grace must find the one fading memory that holds the key to why Grace's great-grandmother, Athena, shot her husband on the courthouse steps in 1931.
Traversing the line between the Old South and New South, Grace will have to dig into the past to uncover Athena's true crime.