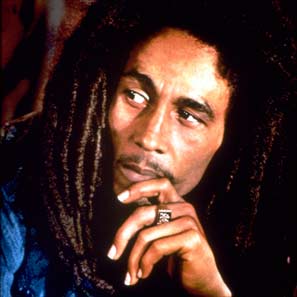 Hollywood is abuzz with the announcement that filmmaker Martin Scorsese will soon release a documentary on the late reggae superstar Bob Marley. The yet untitled documentary, slated for a February 6, 2010 release date, has received support from Mr. Marley's family according to Marley's son Ziggy.

Following up on the success of Mr. Scorsese's documentary No Direction Home about folk legend Bob Dylan and the Thursday release in Berlin of Shine A Light, the concert film of the Rolling Stones, the Marley documentary will bring together Shangri-La Entertainment and Fortissimo Films, both collaborators on Shine A Light.Marley was world-renown reggae sensation. He was best known for his hits "I Shot the Sheriff," "No Woman, No Cry," "Jamming" and "Our Love." He died in 1981 at the age of 36.
Filmmaker Martin Scorsese is the man behind such films as GoodFellas, Taxi Driver, Mean Streets, The Departed and "angs of New York.
Author:
TJ Nelson
TJ Nelson is a regular CD reviewer and editor at World Music Central. She is also a fiction writer. Check out her latest book, Chasing Athena's Shadow.
Set in Pineboro, North Carolina, Chasing Athena's Shadow follows the adventures of Grace, an adult literacy teacher, as she seeks to solve a long forgotten family mystery. Her charmingly dysfunctional family is of little help in her quest. Along with her best friends, an attractive Mexican teacher and an amiable gay chef, Grace must find the one fading memory that holds the key to why Grace's great-grandmother, Athena, shot her husband on the courthouse steps in 1931.
Traversing the line between the Old South and New South, Grace will have to dig into the past to uncover Athena's true crime.